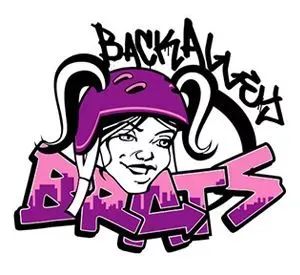 Border Brawl Out at the MetraPark
Join us for a Border Brawl! 3 bouts taking place at 1pm, 3pm and 6pm between the Back Alley Brats and Canadian teams Southern Alberta Junior Roller Derby and Miss Demeanors.
Doors open at 12pm. Tickets are $10 in advance from any Back Alley Brats skater or $12 at the door.
Our raffle winner will be drawn during halftime of the third bout. Don't have tickets for the raffle? There's only 1000 so get them while you can! Contact any skater before game day and we'll also be selling them the day of if we have any left!
Dates and Times
Saturday, September 22, 2018 – 1:00 PM to 7:00 PM