Billings' Thinnest Crust Pizzas
Billings' Thinnest Crust Pizzas
My household is a thin-crust pizza household. Sure, we'll enjoy a thicker variety every once in awhile but when we go out or order in Pizza, we're looking for thin and crispy.
The very best thin crust pizzas can only be found at local pizzeria's...the chains simply do not hold a candle. Here are a few of our favorites, and I'll admit, there's probably plenty that we have yet to discover. Shoot us a message and let us know about others!
Thinnest
Carbone's
If you haven't been to Carbone's, you've got to get there! It is one of my families favorite spots. It's located right next to Bottles & Shots on the West end. At Carbone's they've got microbrews on tap plus a full bar and it's always full and lively. Though, it's also family friendly. We've taken our kids there several weeks in a row following soccer practice and you'll see a mix of friends enjoying brews and food at the bar tops and families gathered around the tables. They even have a little PacMan table that my kids think is pretty awesome.
My husband and kids are all about regular ol' pepperoni pizza. And it's really good at Carbone's. I typically order myself a small combo because I like the veggies and then I end up with a bunch to take home for myself! The crust is thin, airy, and crispy. The edges have that perfect crunch!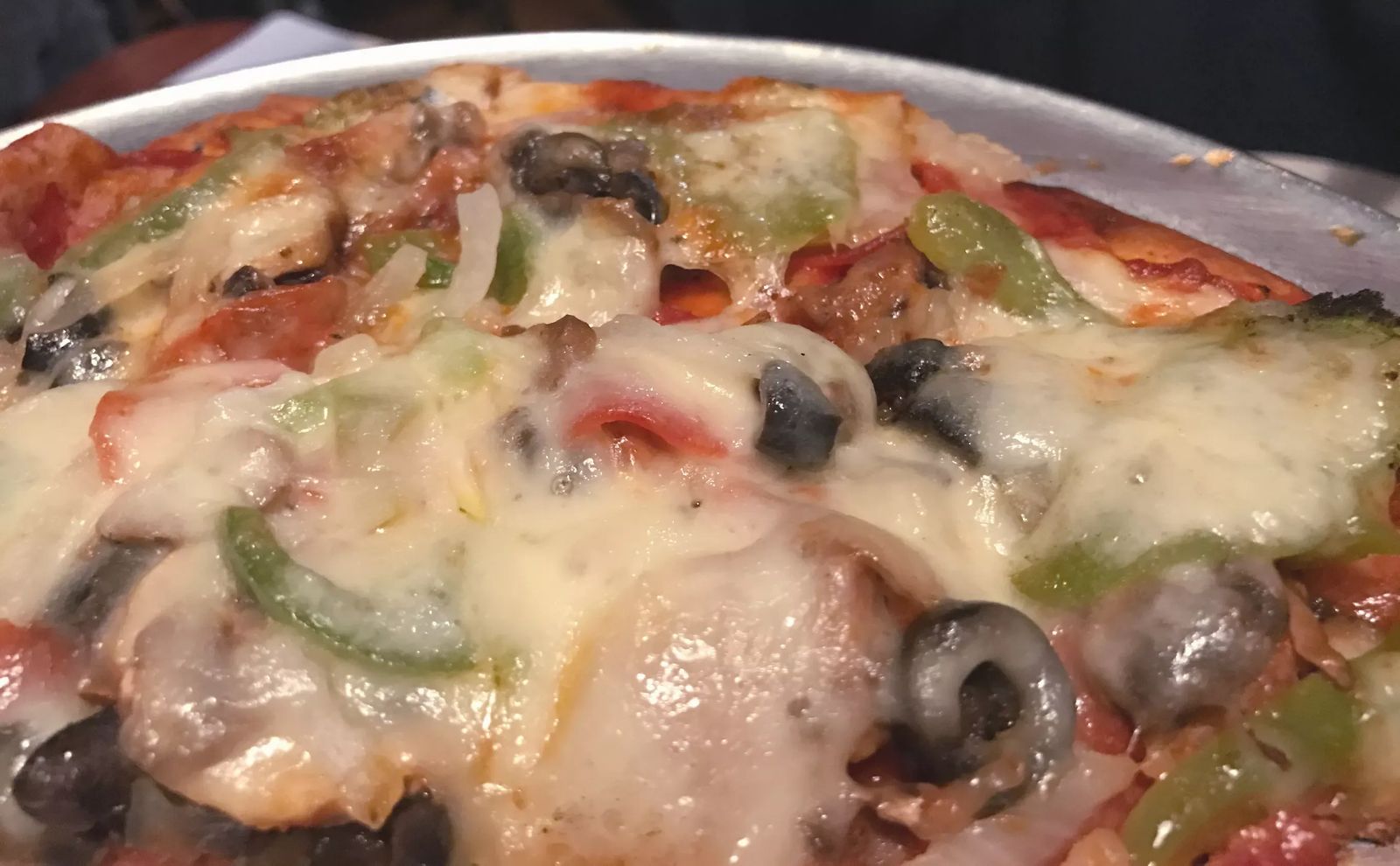 Guido's
Located downtown right next to Pug Mahon's, is Guido's! When you stop in to pick up your pizza, you come right up to the kitchen where you'll see them spinning dough in the air for it's eventual wood-fired, brick oven baking experience. Sometimes the edges even get just a tad dark, which I personally enjoy.
If you dine in, you can enjoy a brew with your pizza too. They even have some delicious bottled rootbeers for the kiddos that they serve in a frosty mug. The atmosphere is super casual.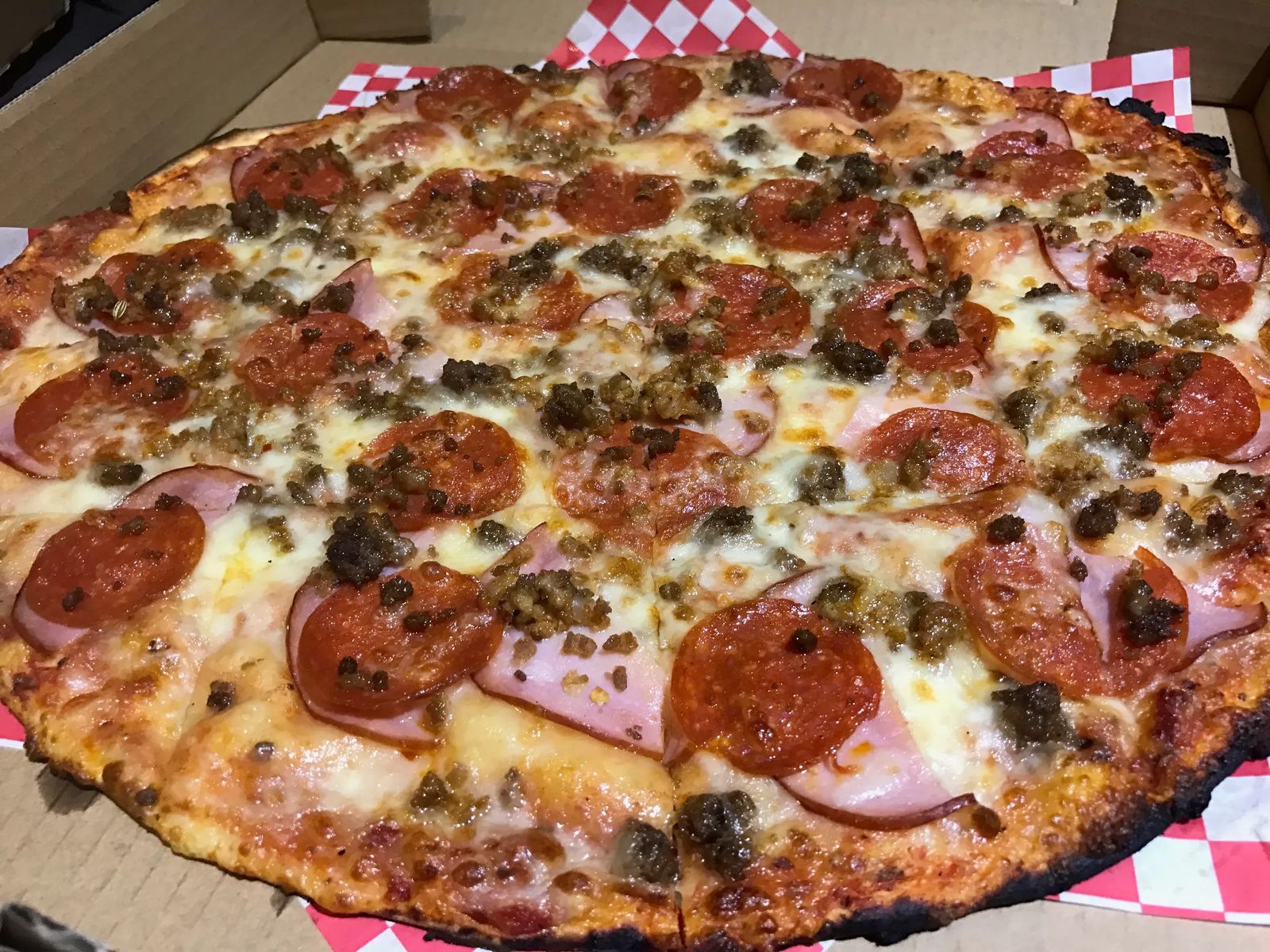 Thin
Bruno's
Bruno's has lots of delicious Italian dishes but it's hard for me to pass up their pizza! While the crust is not quite as thin and airy as the previous mentioned, it's got a perfect cruch and a crust that's a little bit more granular in texture. It's one of my favorites! Bruno's is a great place to dine for the whole family. My kiddos love the spaghetti and meatballs there too.
When we order the pepperoni pizza there, it's always got large round pepperoni slices, some basil, sauce with just the right amount of spice and lots of cheese that's just perfectly browned on top. They also sprinkle some fresh paremsan on top.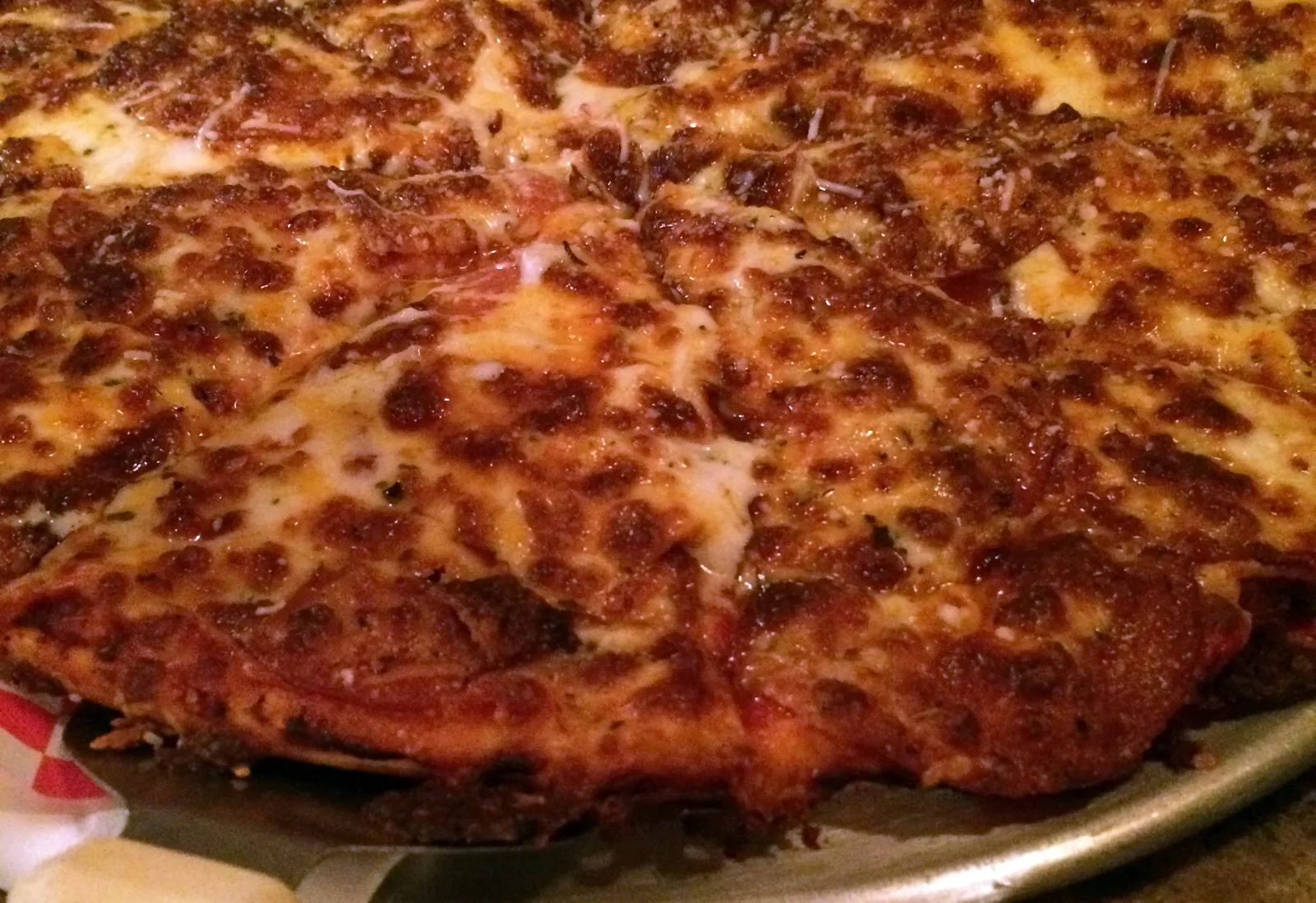 What thin crust pizzas are we missing? Post a comment on Facebook and let us know what place we should try next!
Find more suggestions from our Facebook community. Click on the preview below: