Billings First Fridays!
Invite your friends, family, colleagues, neighbors and more to spend each and every First Friday in the heart of our community. Billings First Friday's celebrates and highlights what our local shops, restaurants, cultural venues, and nightlife hotspots have to offer from 5:00pm - 8:00 pm the first Friday of every month. Participating shops and businesses will host special events, offer refreshments & promotions, and sponsor live entertainment. Everyone is welcome to attend!
First Friday is coordinated and promoted by the Downtown Billings Alliance. Monthly themes offer a variety of experiences for our whole community to enjoy will be updated annually. A full list of participating businesses and their First Friday offerings are listed monthly in the Gazette's 'Enjoy' publication.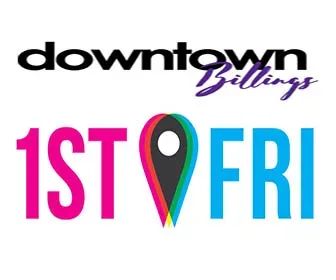 Dates and Times
Friday, May 3, 2019 – 5:00 PM to 8:00 PM
Friday, June 7, 2019 – 5:00 PM to 8:00 PM
Friday, July 5, 2019 – 5:00 PM to 8:00 PM
Friday, August 2, 2019 – 5:00 PM to 8:00 PM
Friday, September 6, 2019 – 5:00 PM to 8:00 PM
Friday, October 4, 2019 – 5:00 PM to 8:00 PM
Friday, November 1, 2019 – 5:00 PM to 8:00 PM
Friday, December 6, 2019 – 5:00 PM to 8:00 PM