Billings Escape Rooms
Billings Escape Rooms
Will you escape...?
Aside from making sure we keep the community informed about all the upcoming events, we like to get out there and test out unique activities that you and your family can enjoy right here in Billings!
Last weekend, we reached out to 2 local escape rooms. They were both so kind and welcoming to let us and our crew come in and put our wits to the test in one of their rooms!
What exactly is an escape room?
You'll be locked in a room (or rooms) with your group and you'll have up to an hour to escape.
…and that's...fun?
SO. MUCH. FUN! Each escape room is a unique story, complete with themed features, lights, and sounds. You'll need to use your noggin and your wits to solve puzzles and unravel a story. Keep an eye out for secret doors, clues, and surprises! We left both escape rooms wanting to jump right back in to another. This is an activity we HIGHLY reccommend.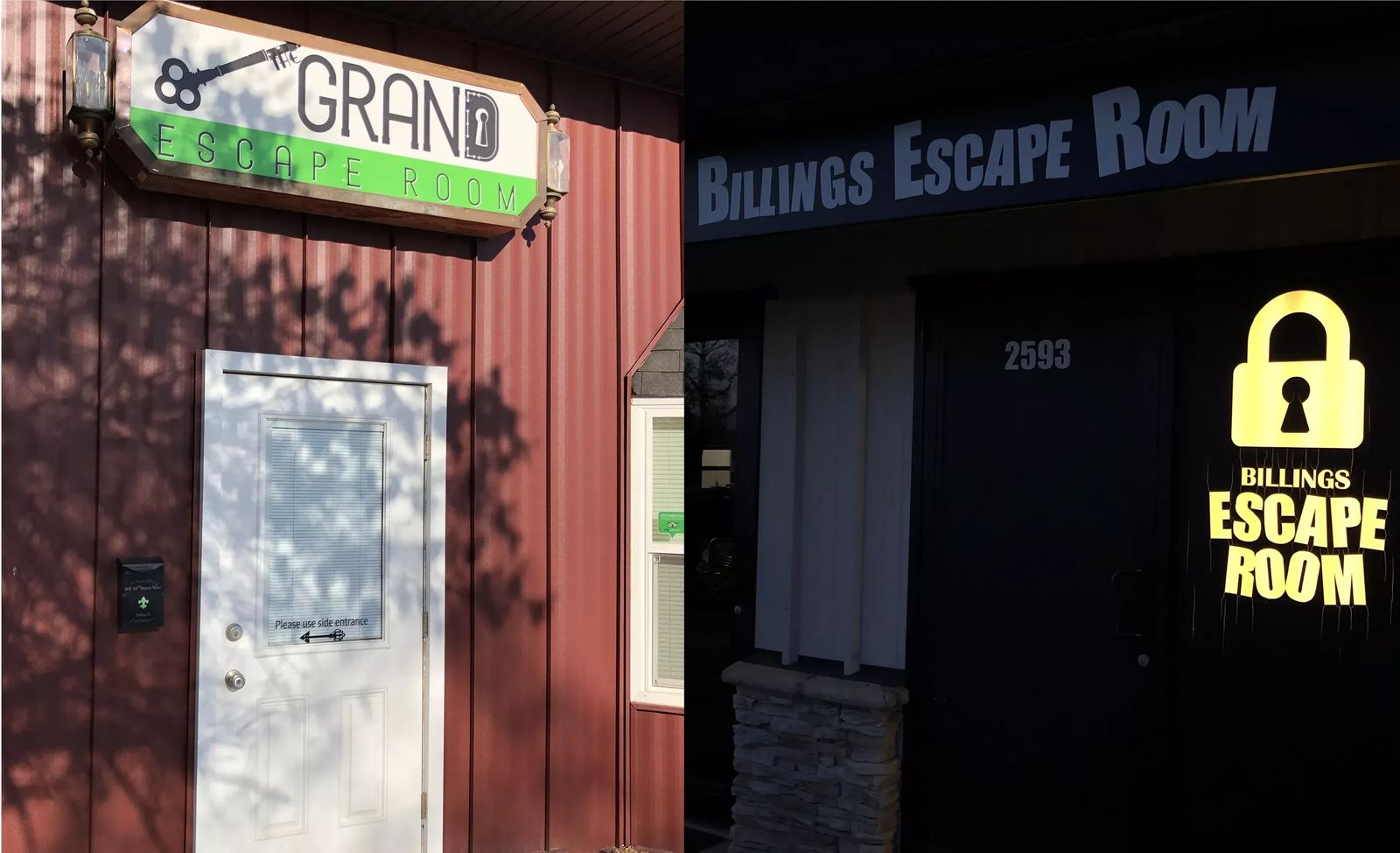 Our night started at The Grand Escape Room! Walking into the lobby, you can see the wall of champions who have completed the mission you are about to embark on. You are greeted by friendly and helpful staff that assist you and your party to get checked in and ready. There is a short informational video about the way the room works and the rules to follow while trying to escape.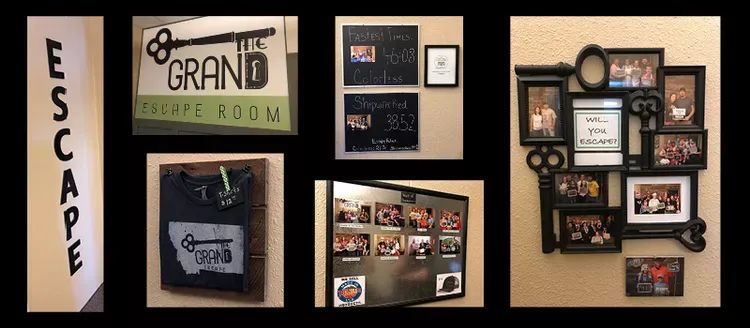 The room we signed up for was "Shipwrecked":
Together at last on a twelve day cruise of a lifetime and having a blast until something goes terribly wrong. Will all those on board survive with less than 60 minutes to be rescued? $17/person
Welcome aboard! You and your crew have 60 minutes to solve the puzzles, find clues, answer trivia and figure out how to escape! It's important to stay calm, cool and collected and work together! Everything is important and everything has meaning...search high and low for your key to "survival".
Once you escape or after your 60 minutes are up, you and your crew get to take a fun pic with props, the time it took you to escape and how many clues you used. This is a super fun way to remember and commemorate the memories you made while participating in this fun activity together.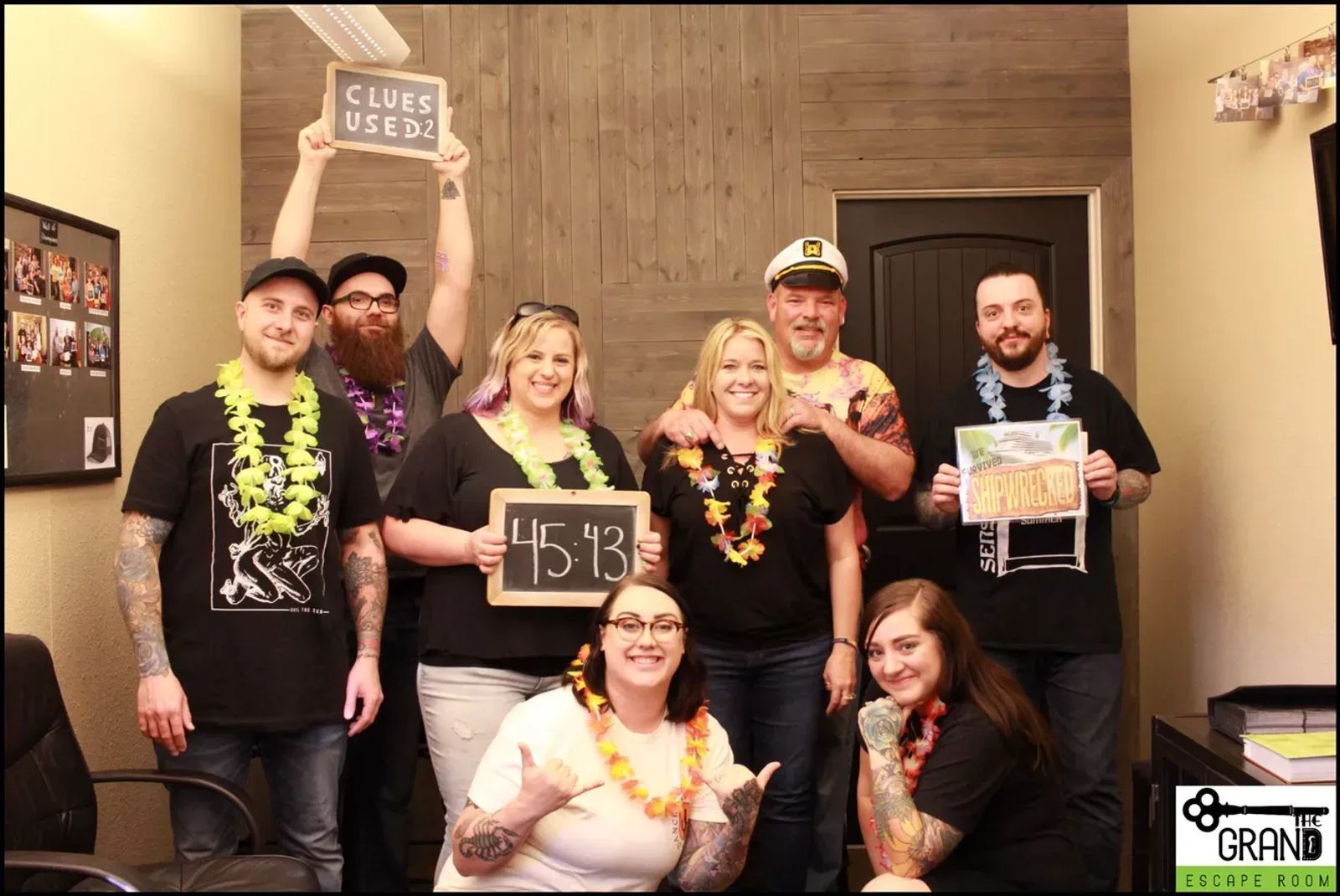 Our next stop was Billings Escape Room. As we entered the Billings Escape room lobby, we saw cool decor and posters for the different rooms that excited us for what we were about to get ourselves into. The staff answered all of our questions and gave us a little background on how they got started and what we could expect. After just coming from a different escape room, we were so pumped to give this one a shot and escape as fast as we could. There were 8 people in our group and now that we were about to attempt our second escape room, we were definitely more confident in our teamwork, communication and problem solving skills.

The room we signed up for was "The Doll House":
People keep disappearing. You found an old house in the woods… Is there a connection? This dark and creepy room will keep you on your toes!
This room was reccomended to us, a "staff favorite" and a SpOoOoOoKy escape room. We immediately knew we were in for it when the staff gave us all individual flashlights. There's something absolutely terrifying about trying to escape a dark room and the only source of light is a tiny flashlight in your hand.
The puzzles in this room were a real challenge! Every little clue had something to do with the horror theme. Although it's dark and hard to see...it feels like there are thousands of little eyes watching your every move. Anxiety inducing thunder and lightning crashes, speeding up your adrenaline. Locks with no keys popped up around every corner, making our escape seem impossible.
With a couple clues, lots of panic & shouting and some good ol' teamwork...we were able to escape The Doll House alive!
Here is our post escape room photo: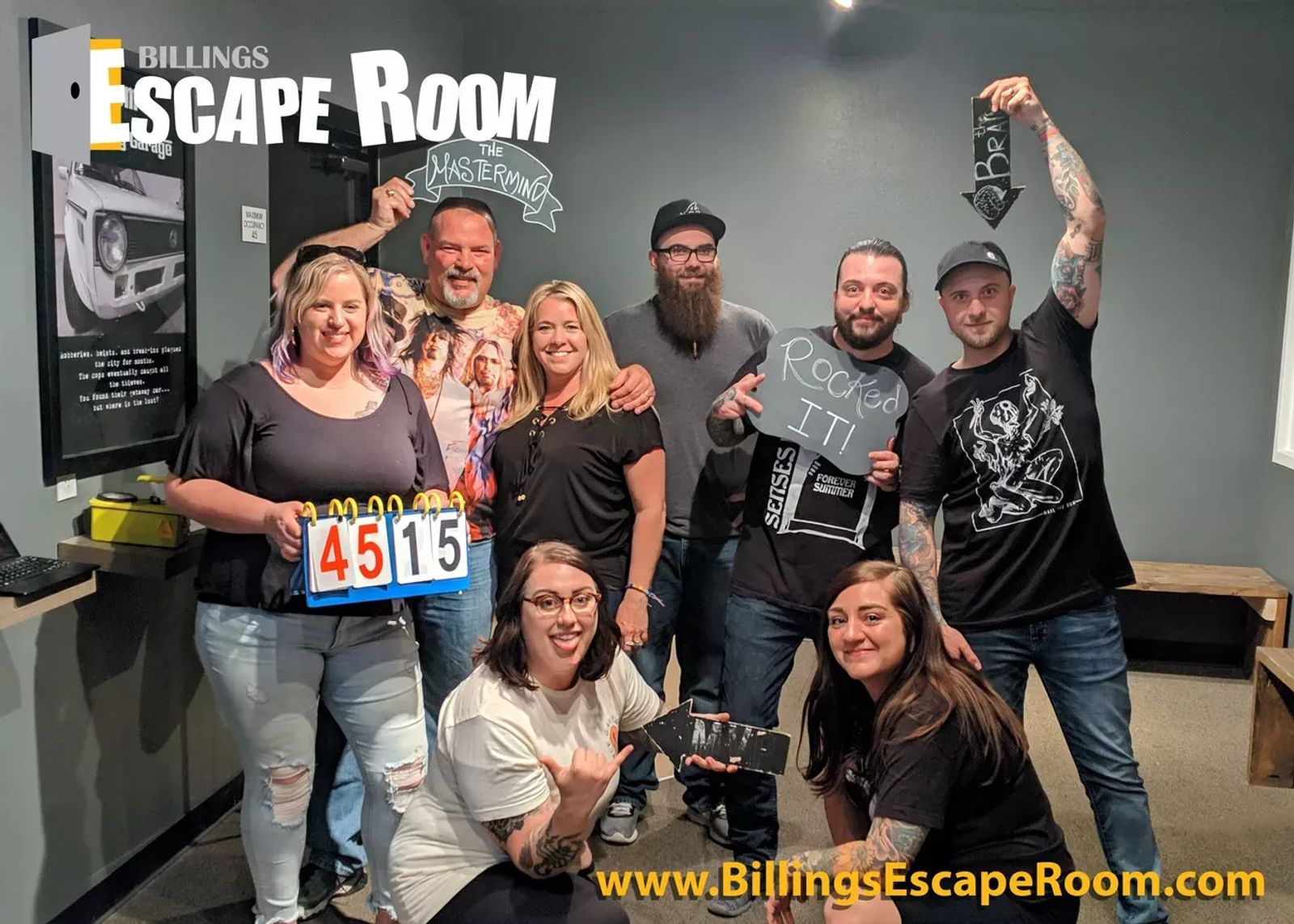 If you would like to get more info about either of these escape rooms, click the links below to visit their Facebook pages!
A special thanks to Billings Escape Room and The Grand Escape Room for allowing us to have so much fun at your establishments, you guys are both AMAZING!