Billings Craft Beer Week
Billings Craft Beer Week 5/12- 5/18
Local breweries here in Billings have come together to organize a week to celebrate craft beer in our community. Beer centered events will be going on all around town, all week!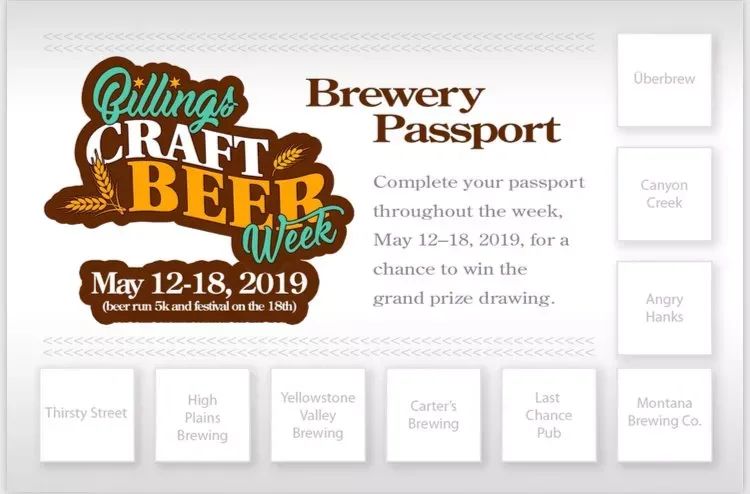 Passports will be available at EVERY brewery location on Monday, May 13th, during open hours. There will be a limited amount- so don't procrastinate! To be entered in the GRAND PRIZE drawing, you must get a stamp at every brewery location throughout the week. Purchase is not required but common, lets support our LOCAL BREWERIES!! Drawing will take place at the after-party at the Last Best Beer Run and 5k on Saturday, May 18th. Do not have to be present to win but you should probably go because it will be a BLAST!
Enjoy Beer Collaboration Releases, New Brew Tastings, and end the week with a 5k Run!
Dates and Times
Monday, May 13, 2019 – 12:00 AM
Tuesday, May 14, 2019 – 12:00 AM
Wednesday, May 15, 2019 – 12:00 AM
Thursday, May 16, 2019 – 12:00 AM
Friday, May 17, 2019 – 12:00 AM
Saturday, May 18, 2019 – 12:00 AM