Bar Brunch: City Vineyard Wine Bar
Bar Brunch: City Vineyard Wine Bar
Love trying new places? City Vineyard, now located on Grand Ave is your next stop for brunch this weekend! It is the perfect ratio of comfy, cozy and modern with a unique collection of beer and wine.
You may think that this is your favorite spot to sip on that delightful zinfandel (and it is!) but, you should also know how delicious their brunch is.
City Vineyard has brunch on the weekends from 10 am - 2 pm with a light and delicious selection to choose from. On the menu, they include a special menu of the day. The Sunday that we were there it included homemade Nutella muffins, raspberry-apple Panini, ham and cheese Panini, Lox and Frittatas.
Kirk and I decided to try out the delicious Panini's that were on the menu. I (Megan) tried the Raspberry-Apple Panini that sounded like it would pair well with my pomegranate mimosa. ( Oh ya, they have fresh squeezed orange mimosas and pomegranate mimosas that were delicious in every sip). The Raspberry-Apple Panini has sliced apples, with raspberry jam and mascarpone. Kirk tried the ham and cheese Panini, which included ham, melted gruyere, and a fried egg; served with raspberry jam. Kirk, being a beer enthusiast, decided to try out their wide variety of dark beers on tap since it was technically after breakfast. He tried the Madison River black ghost nitro, an oatmeal stout that is creamy to the core.
As we waited for our meals, we sipped on our delicious drinks and chatted with the friendly server who made us feel even cozier at the bar top. And guess what, in addition to brunch, City Vineyard has lunch too! 😲 😍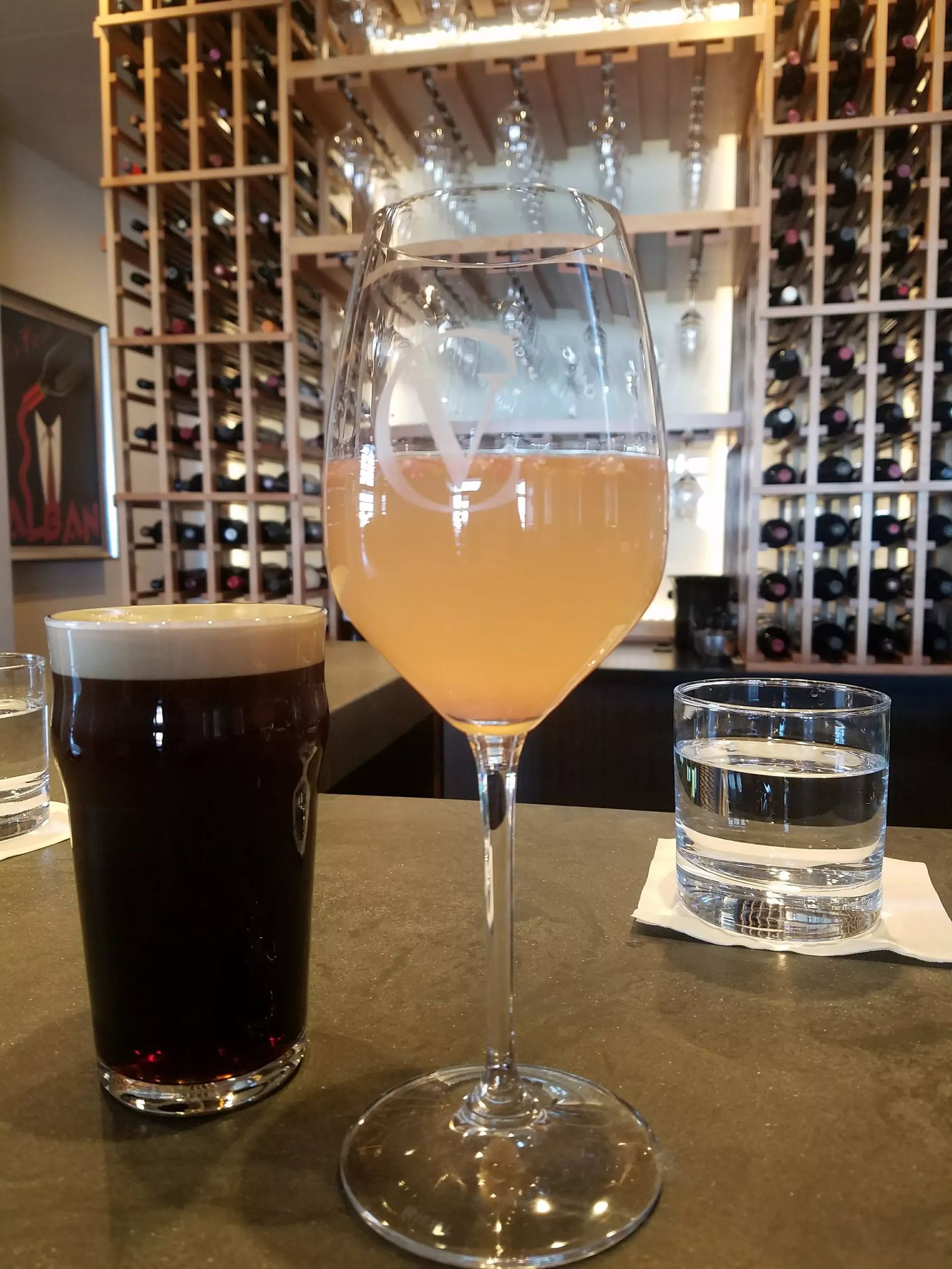 They have Roasted Root Vegetable, Prosciutto Cucumber, Smoked Salmon, CV Grilled Cheese, French Twist, Fall cobb salad and a beet salad. They have such a unique and delicious menu that will impress any foodie. And yes, they've got a TV; you don't have to miss any of your favorite sporting events.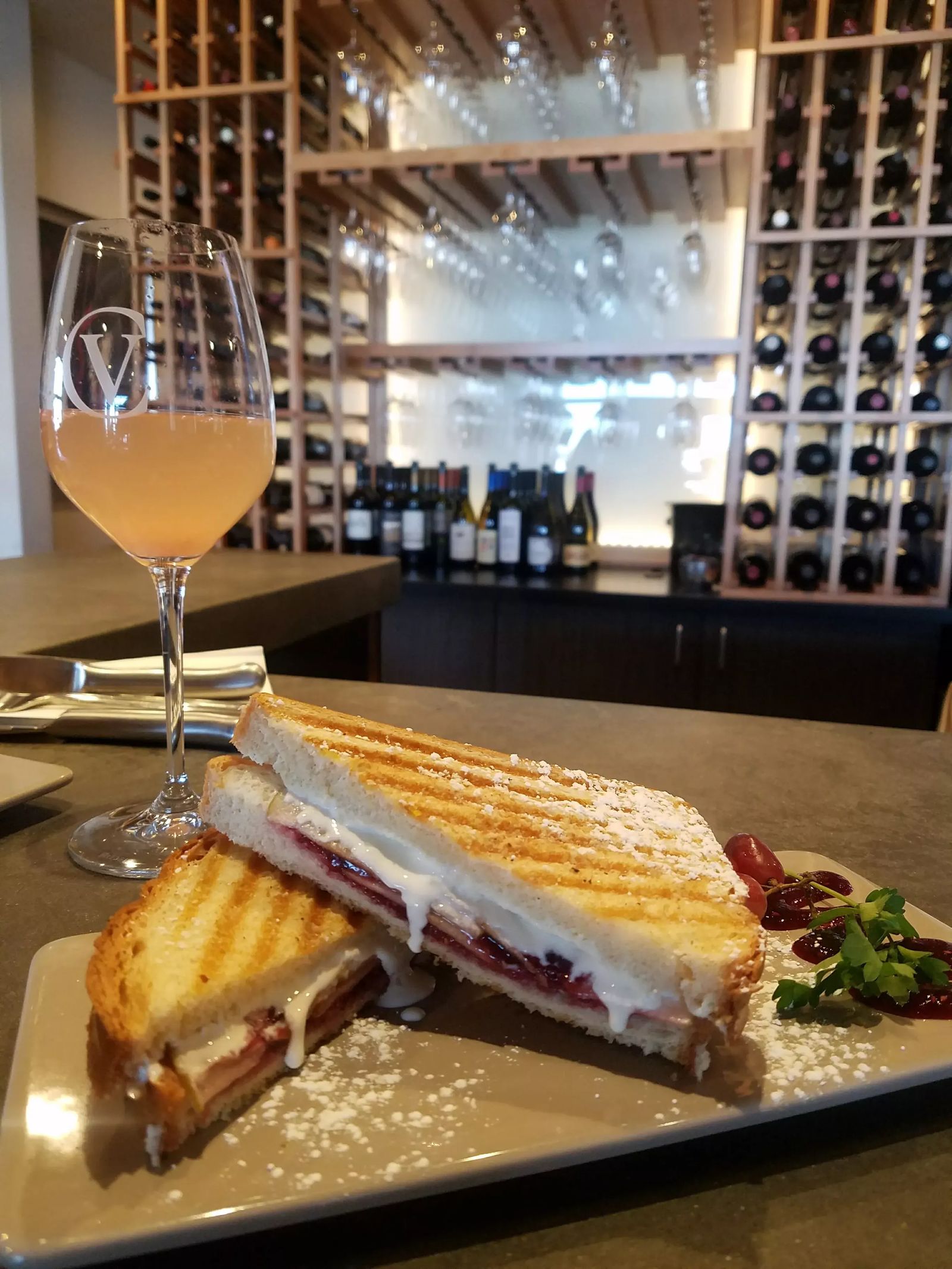 The presentation of our meals was just as delicious as the first bite. They truly make your mouth water as they bring out the plate. Our paninis were oozing with melted gruyere on the ham and cheese Panini and mascarpone on the Raspberry Apple Panini. The first bite of the Raspberry-Apple panini was surprising, yet sweet. The bread on the Panini was so dense and soft that it made the dish!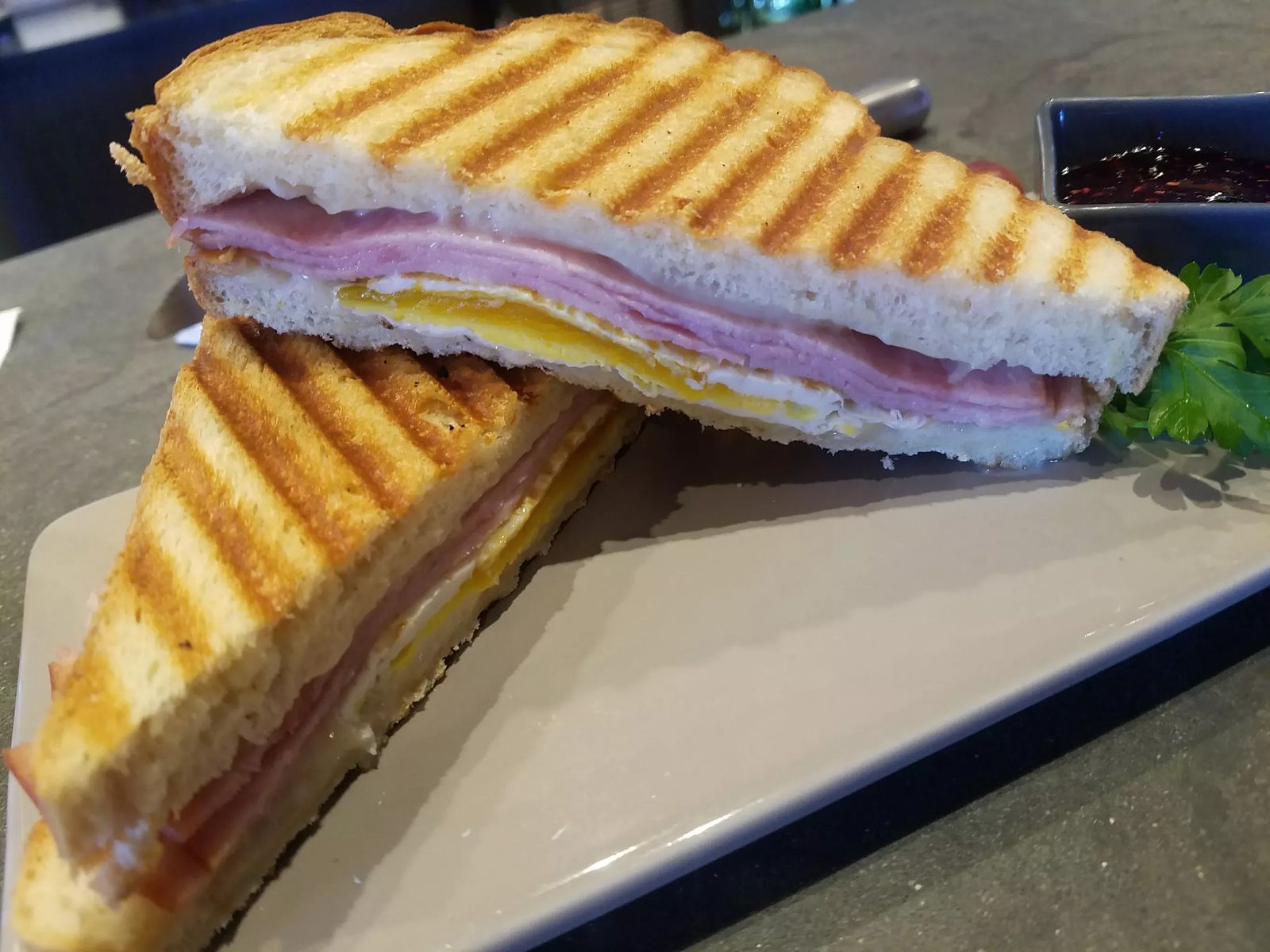 Kirks ham and cheese panini was best eaten when dipped in the raspberry jam. As we scarfed down our delicious panini's, I was full as could be and sat back in my comfy barstool.
City Vineyard is for sure a place on my top spots for brunch, and we'll be going back soon! Don't forget to take a wander around the market for handmade cheese boards, an impressive selection of beer and wine and cute items to add to your kitchen for stay at home wine nights.
City Vineyard is located at 1335 Golden Valley Circle.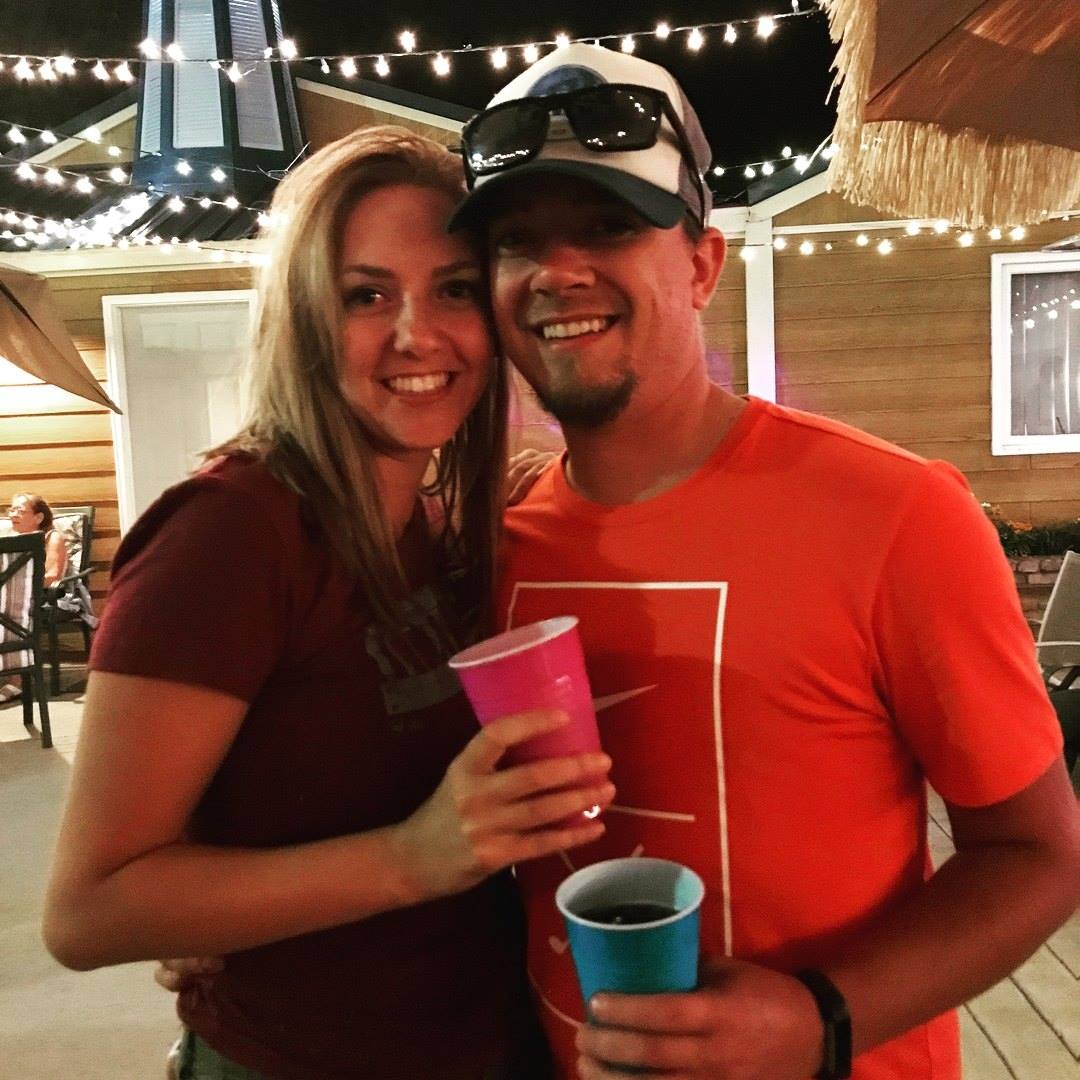 FoodVentures with Megan and Kirk
Megan and Kirk are a couple who enjoy taking in new and exciting adventures together - like exploring a nearby trail, trying out new microbrews, taking in live events and trying tasty bites around town.