Bar Breakfasts: The Play Inn
Bar Breakfasts: The Play Inn
It's a Sunday afternoon, and you think, "where should we go to breakfast?" Many people think of the local favorites such as Stella's and Bernie's, but along with those are some of the best breakfasts hidden away in...our local bars!
The Play Inn is one of those atypical places. Think about this bar the next time you find yourself looking for breakfast "off the beaten path." As you walk into the Play Inn, you'll be greeted by the friendly folks seated around the bar.
The Play Inn has seating to suit any size of a group including lower tables for larger ones. For twosomes like Kirk and I, we can belly up to the bar and enjoy our Sunday morning out right, with one of the best Bloody Mary's in town and for Kirk, an orange beer.
We were almost immediately greeted by our friendly bartender who named off their specials of the day and asked what we would like to drink.
It was the perfect time to be in the bar, as Sunday Football had just started and there were plenty of TV's to watch the action. Looking through the menu, we noticed a wide variety of breakfast dishes including traditional options and some of Play Inn's own specialties.
The Play-Inn Scramble is one specialty made with two eggs and your choice of any toppings listed with hashbrowns and toast - basically an endless omelet and they don't charge you for each extra topping! They also have a meatless breakfast featuring eggs your way served with crispy hashbrowns and your choice of toast.
Kirk, being a traditionalist, couldn't pass up the country fried steak - a crispy, seasoned, breaded steak, fried to a perfect golden brown served with country gravy or brown gravy, two eggs, hashbrowns and your choice of toast. I found myself in a more traditional mood on this Sunday morning as well and decided to go with biscuits and gravy (we must have been seeking some comfort food on a cold morning).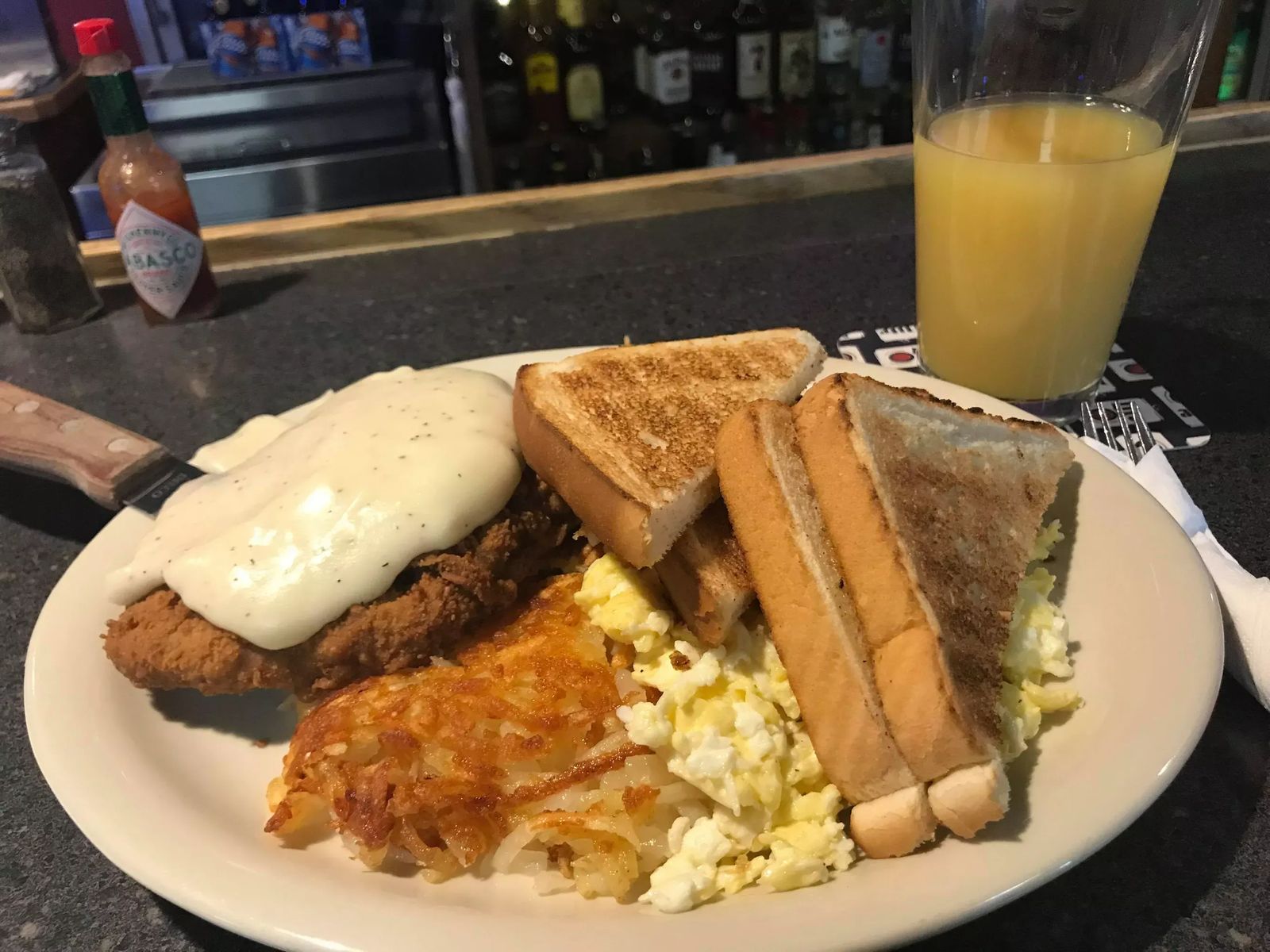 As we waited for the meal to come, Kirk and I watched the football game and waited hungrily as our food was being prepared.
Our food came quickly, and we were ready to be dig in after enjoying the spicy bloody mary!
Make sure you are hungry when you go into the Play Inn because the portions are generous! My delicious biscuits and gravy were accompanied by a heaping mound of hash browns and bacon. We were totally quiet while consuming our meal at the Play Inn; a sure sign that it was good.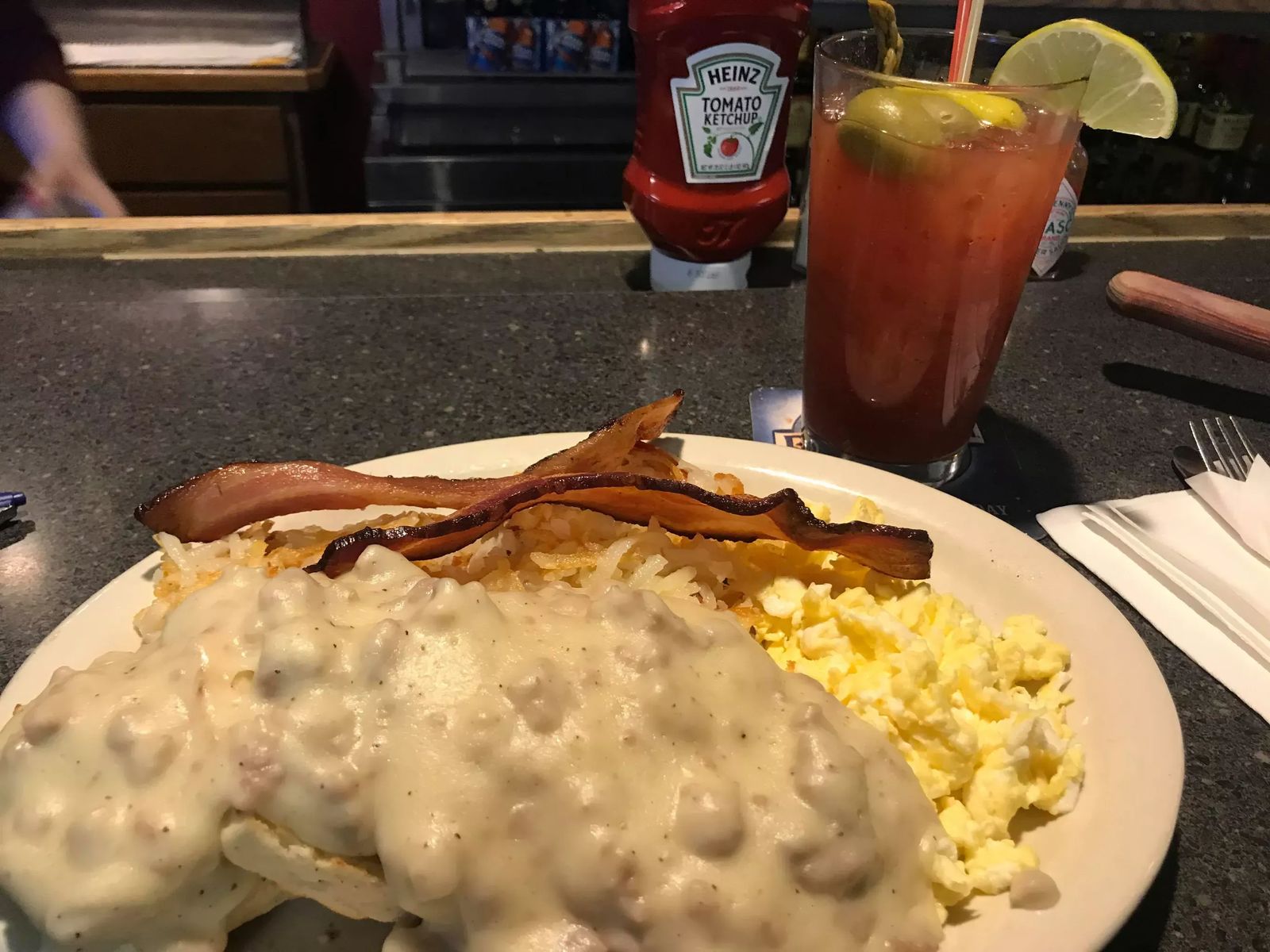 We finished our meals and visited with Pam, the manager as she told us about her favorites on the menu, and thanked us for coming in.
A must stop, The Play Inn is a great place for breakfast any day of the week. It was filled with wonderful people, great service and a variety of menu items anybody would love!
Don't forget to get the shake of the day and try their mystery beer!
The Play Inn is located in the heights at 1432 Main Street. Check out their breakfast menu here.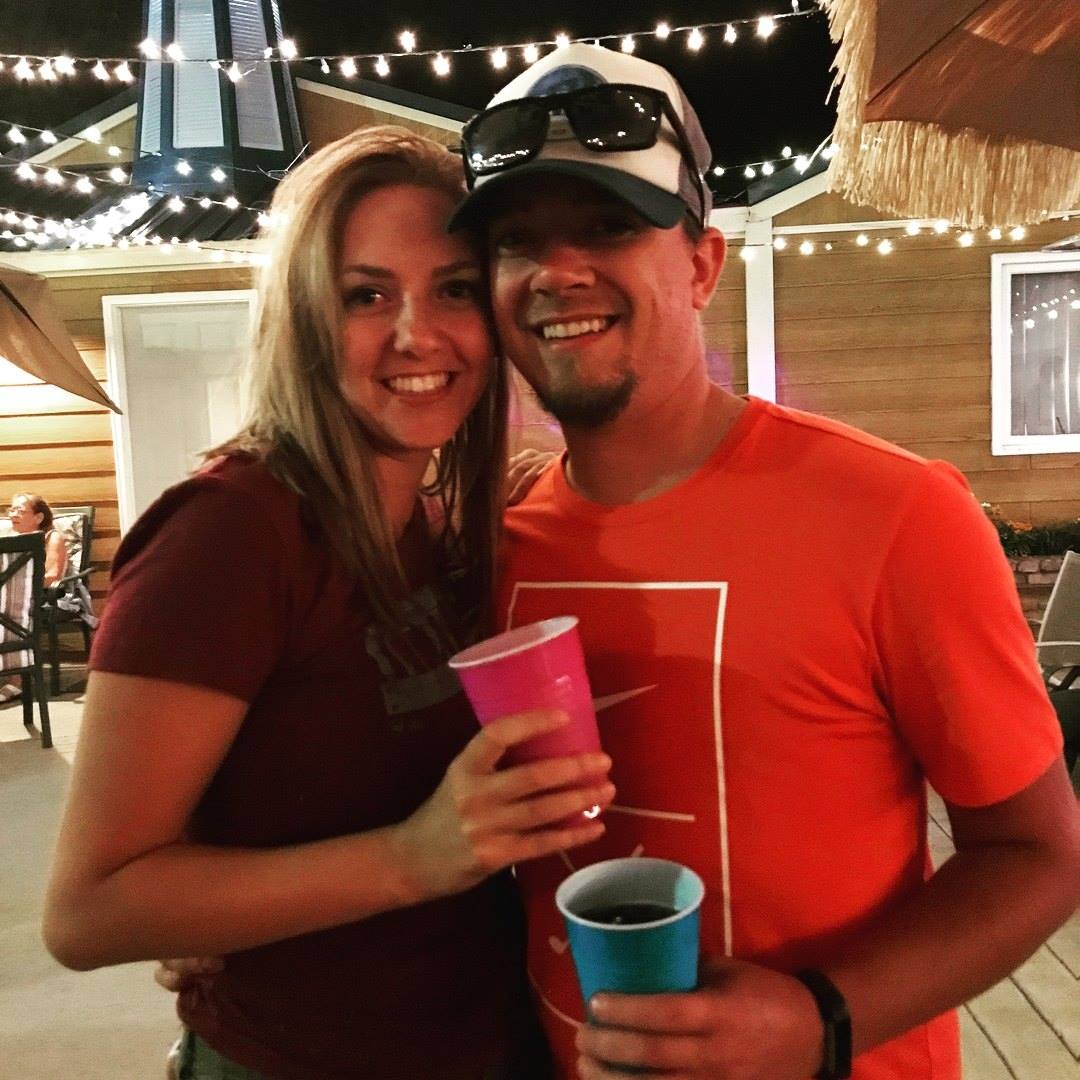 FoodVentures with Megan and Kirk
Megan and Kirk are a couple who enjoy taking in new and exciting adventures together - like exploring a nearby trail, trying out new microbrews, taking in live events and trying tasty bites around town.