Are You Ready for a B.A.D.A.S.S.?
A Tart Cherry Sour Beer from Thirsty Street
Lately Thirsty Street has been putting out a lot of great sour beers. These beers are brewed similar to those you typically enjoy, but then there is an added step. Controlled bacteria are allowed into them to create that "sour" taste. They're aged in barrels for at least 12 months (often longer) before the final product can be extracted and enjoyed.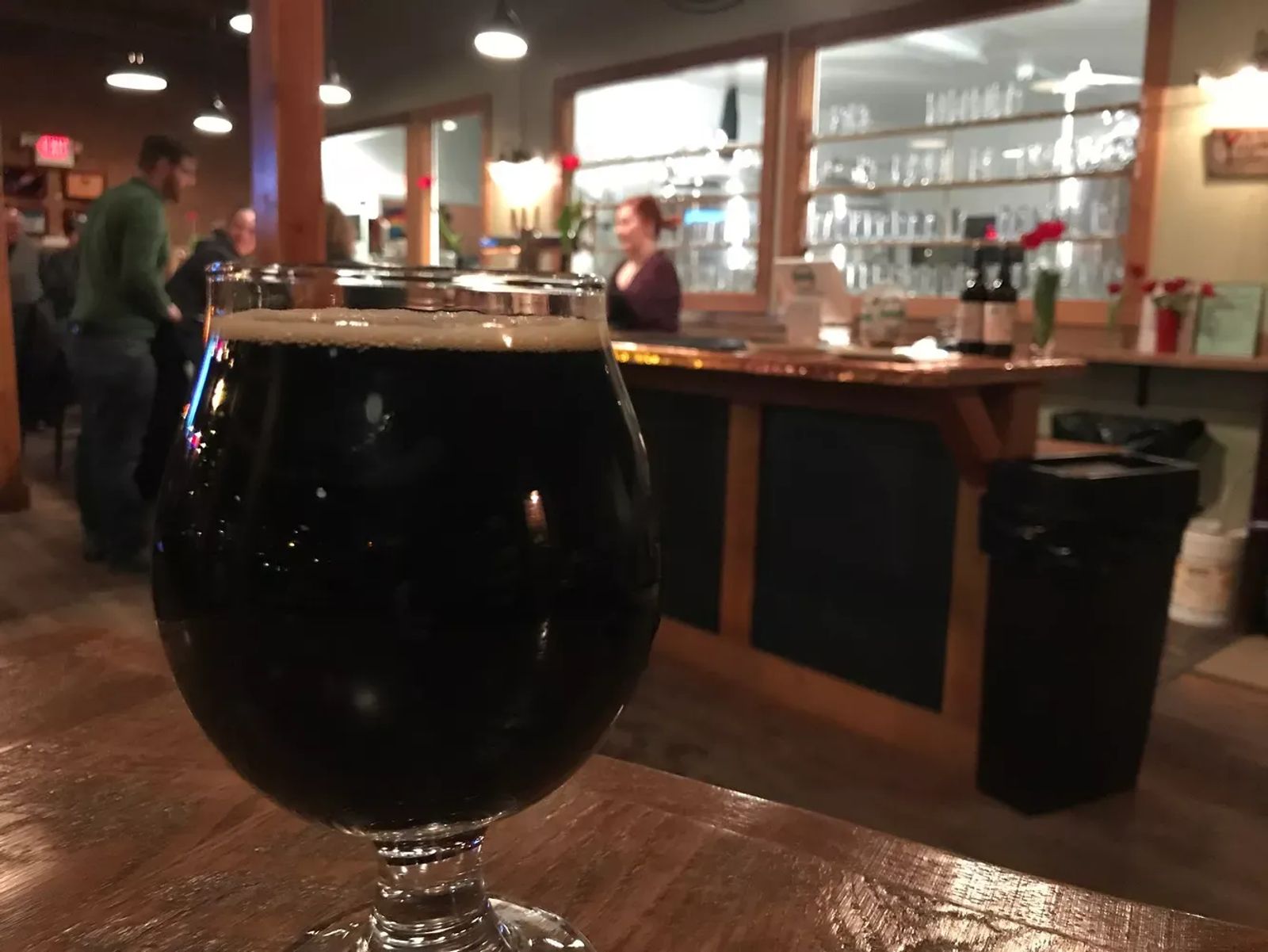 Sour beers aren't for everyone. Some people love them, others hate them. Personally, they aren't my go-to choice, but when something new comes along I want to give it a shot and see if it pleases my palette. This latest choice was a surprising twist on the usual sour.
B.A.D.A.S.S. Sour Ale, a whiskey barrel aged double American Sour Stout over Cherries, is quite the unique beer.
The Color of a Stout
On the spectrum of beer colors you can go from a straw to a black. The B.A.D.A.S.S. Sour Ale is a stout; one step below a black ale. Of course without really holding it up to the light, pouring a test tube full, and really analyzing it, it's hard to tell that it's not completely black.
The Smell of Cherries
Take a big whiff and you'll think you just popped open a can of pie cherries. In fact that's just about all that you will smell. There's no hop aromas, no malty aromas, just a burst of tart cherries in your nose.
The Taste of Cherry Pie
If you're a fan of cherry pie, then this beer is for you. One sip and you get a sudden rush of extra tart cherries; almost enough to make your mouth pucker. It naturally brings you in for another sip. That second sip, which is to make sure that your first sip tasted everything properly, is exactly like the first. Huge cherry flavors, extra tart, and no hops distinguishable. The beer is very lightly carbonated, just enough to tickle your tongue and not enough to give it any head.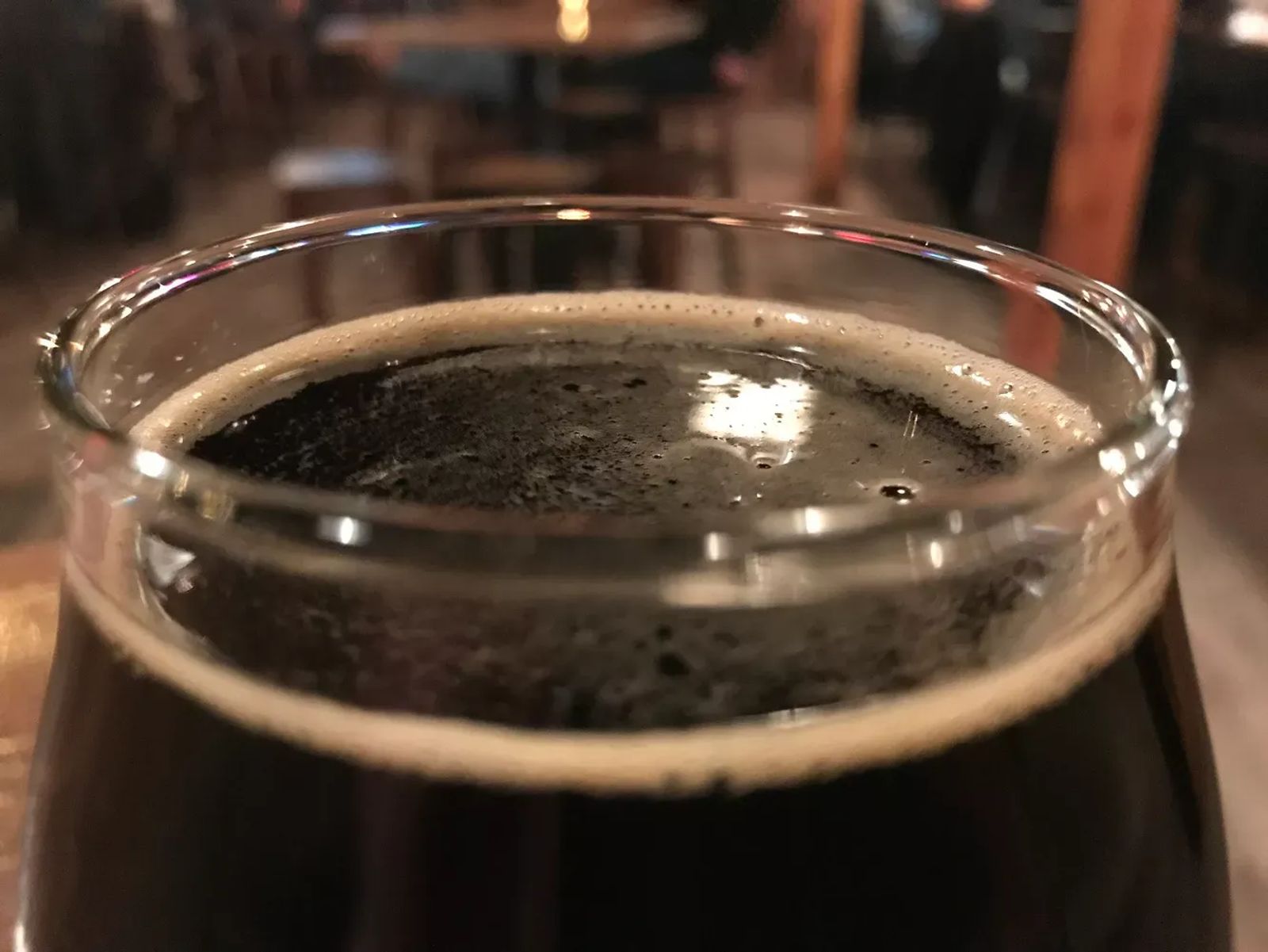 The Aftertaste
For me, I wasn't a huge fan of the aftertaste. Or maybe the after-feel is a better way to describe it. The tartness of the cherries was a bit overpowering, and it was almost like I could feel them battling whatever else was in my stomach.
Overall Impression
The B.A.D.A.S.S. is very well made. It comes in at 9.5%, so it's a good thing that it's only served in 12 ounce glasses. But even if it did come in pints, it would be hard to fully enjoy 16 ounces of this beer. It's powerful, it's rich, and it's quite sour.
Thirsty Street's Rotator Menu
Thirsty Street has quite a few different brews that rotate through. The sour ales are well done, but they are in such small batches that you should hurry in and get one soon before the barrel runs dry. Also on tap that is a remarkable beer is Sir Bradley's Porter. Another dark beer, this one was brewed in collaboration with one of the members of the Rimrock Brewers' Guild.
You might as well head on in and try both of them out.