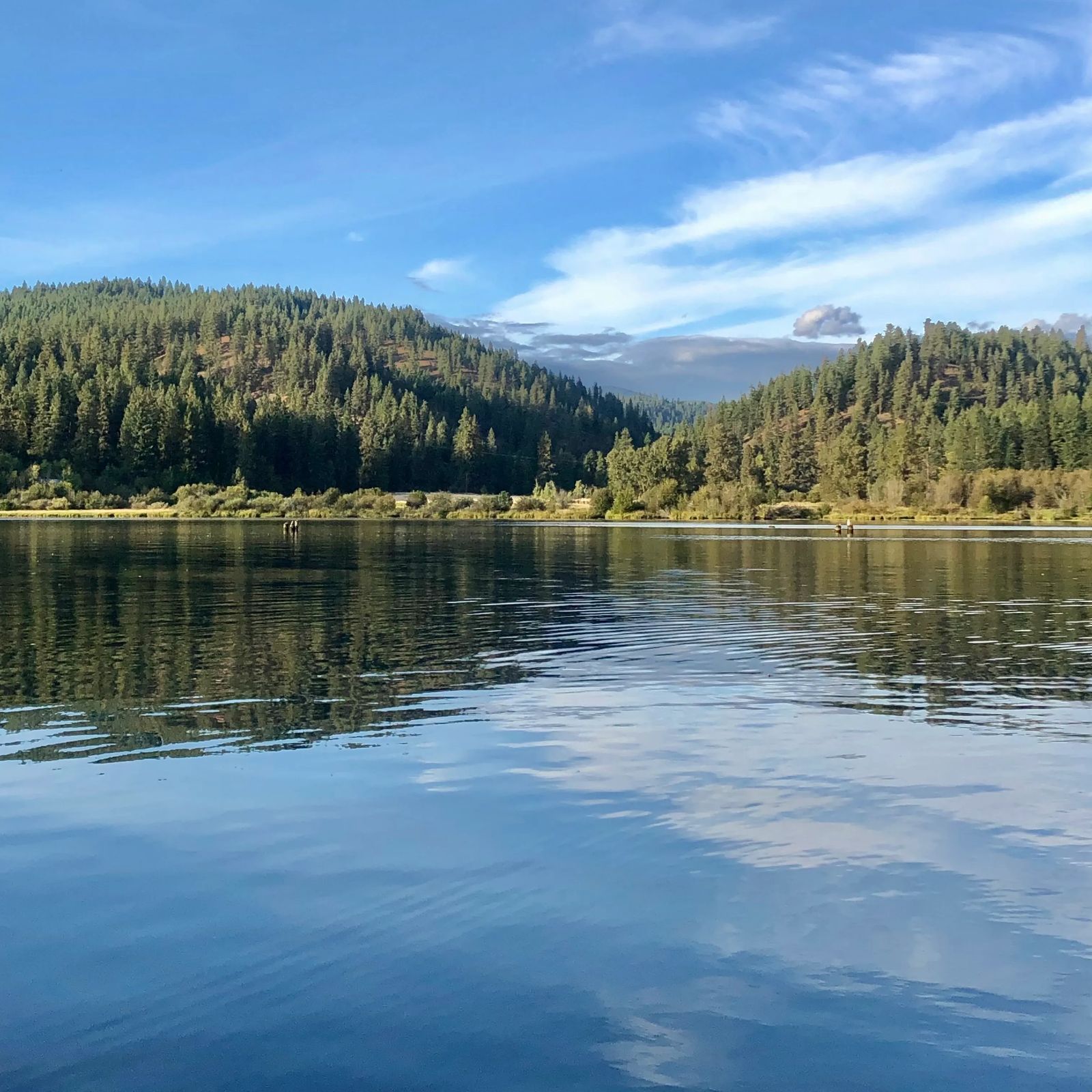 5 Lakes to Take Little Kids To
A few years ago I wouldn't have even bothered with lakes that you could drive up to. Most are pretty small and the easy accessibility means that they are often crowded during the nice weather and the fishing isn't all that great. Fast forward to now, when my hiking partner is 2.5 years old, and suddenly these lakes are the best places on the face of the planet.
What can be hard is finding a good place to go with your little ones. Fortunately we have a lot of options nearby; some within blocks of our houses. Here are my five favorite lakes to go with small children that you can still get your adventure on, but you won't end up carrying a child for miles and miles.
Greenough Lake
If you want to go to a lake and at least feel like you are away from traffic, Greenough Lake is the place for you. The parking area is about a quarter of a mile from the lake, so you can get away from the cars. But with a large handicap accessible pathway, you can bring coolers, strollers, and the kitchen sink if you would like. Greenough isn't very big, but it's a nice and relaxing place just outside of Red Lodge.
Wild Bill Lake
We can stay in the Red Lodge area for a little while longer. Wild Bill Lake is possibly the first lake I ever went to in Montana. The parking area is just down the hill from the lake, and there is a large path that goes halfway around the lake (and a small path that goes the rest of the way around the lake). It's stocked with brook trout every year, so the fishing is always great. Just don't expect to catch anything over 8 inches long. Wild Bill is the perfect place to teach kids how to fish.
West Rosebud Lake
Head west a few canyons and you get to West Rosebud Lake. This whole area is awesome for several reasons. One is the accessibility of the lake, both in the summer and the winter, and the other is that it's at the start of so many great hikes. With small kids you can play and fish at the lake (a new fishing dock was installed in the past couple of years), or with bigger kids or adults you can hike up to Mystic Lake or all the way to Granite Peak.
Lake Josephine
Suppose you only have an afternoon, and you don't want to spend an hour in the car going and then another hour coming. In that case, head over to Riverfront Park. Lake Josephine is the big lake right in the middle of the park. With plenty of ducks to feed, your little one will have a ton of fun. With thousands of blue gills to catch, there is no way you could go fishing and NOT catch anything. And with a ton of pathways through the trees, there are always areas to explore.
Lake Elmo
The mountain lakes are too cold, and Lake Josephine is too dirty. But Lake Elmo is the place to go if you are interested in swimming. With a nice sandy beach on the north end of the lake, and a designated swimming area, you can take kids of all sizes here to have fun. If you want to row a boat or canoe around the lake and fish, that's perfectly fine too.
Montana has a plethora of lakes to choose from. If you want to haul your 2 year old 12 miles in to Avalanche Lake, then by all means do so. But if you would rather use your time in the mountains to relax, then hit up one of these five lakes that are easy to get to, and will let you focus on enjoying the day.

by Scott Sery
Scott is a writer, outdoor enthusiast, beer snob, and woodworker. When he is not out exploring all of the wonders around Billings, he loves to sit down for a frosty brew at one of the many great breweries we have available to us. You can read about most of his adventures, and many of the fine brews he has sipped right here. Find out more about Scott at