5 Eco-friendly products you and your family will love
February 2022
[Brand New] Coming soon to Billings, Montana is Frae Everyday Goods which helps families live more sustainably with fun and simple alternative products to household staples that either add to the landfill or include toxic chemicals.
It's the return of the Mom and Pop Corner Shop with a sustainable twist.
This corner shop features eco-friendly products made with minimal packaging and offers reusable or recyclable content whenever possible.
And, it's focused on local first products.
"We pay mindful attention to production methods and overall carbon footprint, so living life more sustainably is that much easier for the Billings community"
Frae founder and owner, Tiffany Miller, is on a mission to do better for the environment and help her community do the same.
One of the simplest ways?
Minimizing single-use plastics.
With the right products, you can seamlessly swap out traditional products that add to the landfill for an eco-friendly version you'll love without breaking the bank!
Here are five of our favorite eco-friendly, sustainable swaps:
1. Ditch the Shampoo, Conditioner, and Soap Bottles
-Use shampoo and conditioner bars instead of products packaged in plastic bottles. Yes, your hair will still love you.
And, now, so will the earth.
Thoughtfully packaged bar soaps, bath salts and sugar scrubs are great low waste options for your bath time routine.
Frae Favorite: Rock Creek Soaps Sugar Scrub Cubes, Shampoo and Conditioner bars in Wild Nectar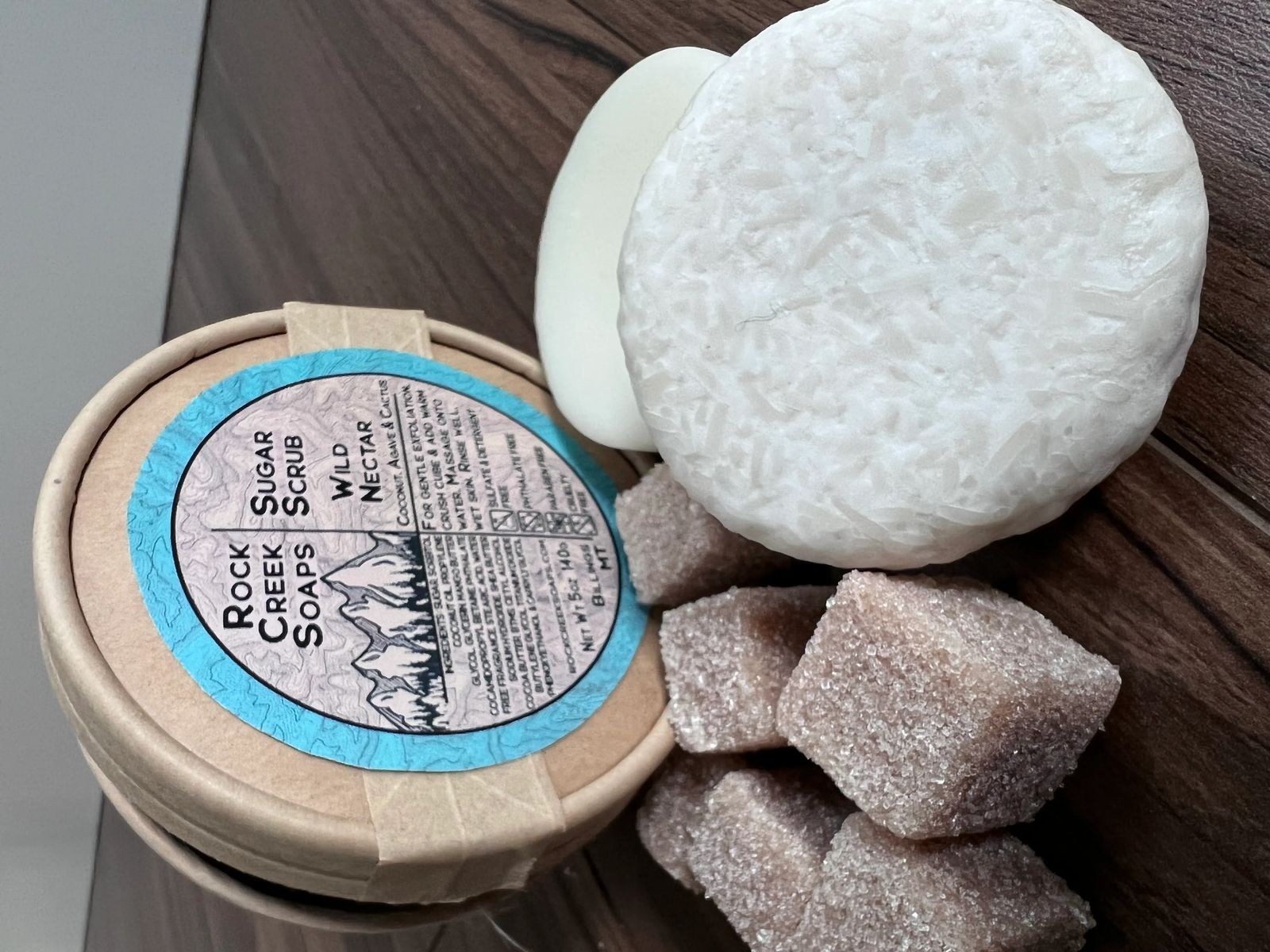 2. Sustainably Scrub
Wash off the day with plant-based loofahs and scrubbers that offer the same exfoliating properties of synthetic versions but break down quickly in the landfill or compost bins.
These are also GREAT gift ideas for special events and holidays or for routine bath lovers.
Frae Favorite: Me.Mother Earth Konjac Root Scrubbers in Green Tea or Charcoal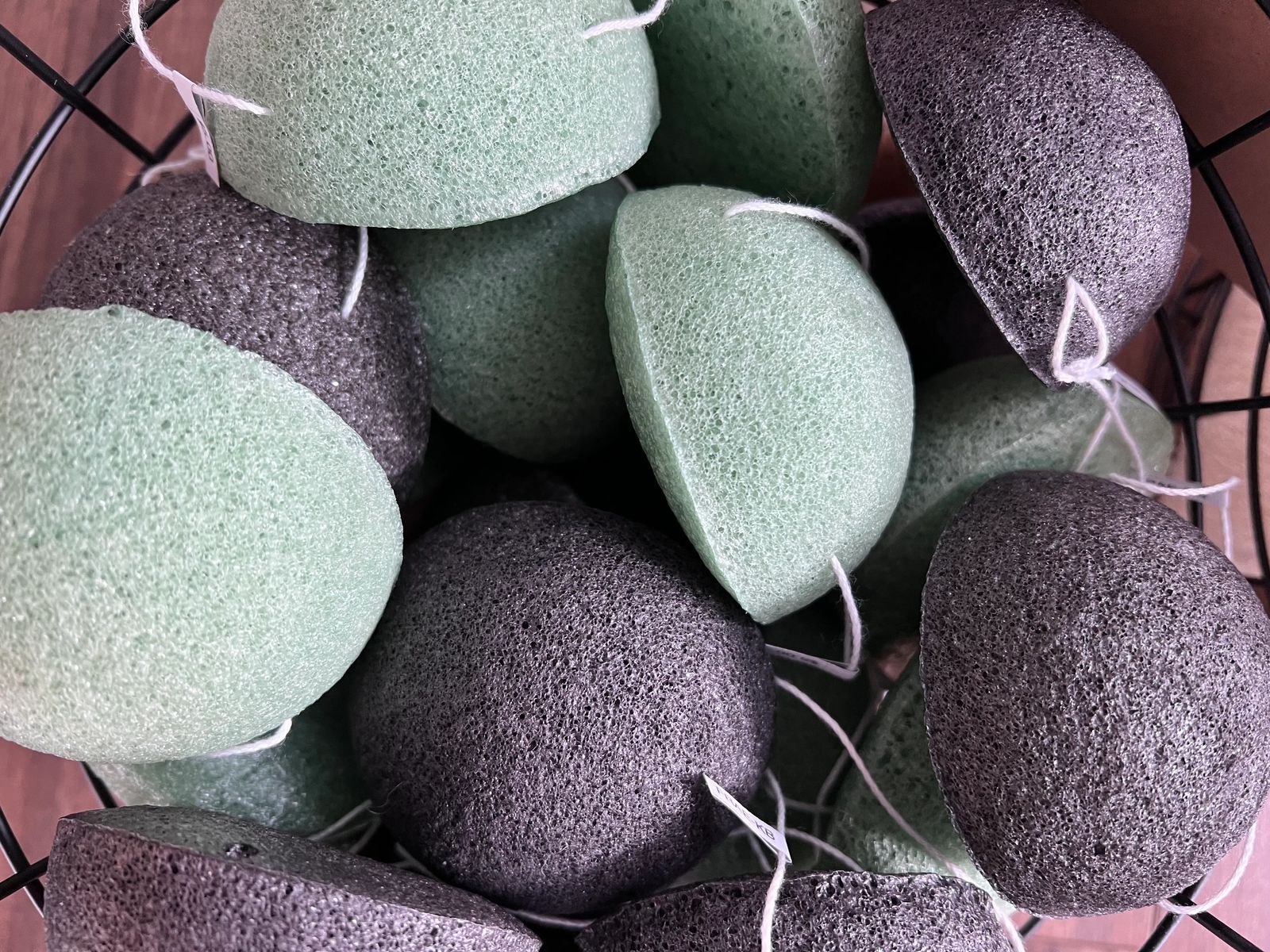 3. Minty Fresh Breath (and dentist-approved)
Toothpaste tabs clean, whiten, and freshen breath just like the traditional tubed version without adding plastic waste to the environment.
You can also swap out your plastic toothbrush for a compostable bamboo version and you've taken your dental hygiene to a more eco-friendly twice-daily routine.
All packaging is compostable for these products!
Frae Favorite: Huppy Bamboo Toothbrush, Toothpaste Tabs in Peppermint, Charcoal Mint or Strawberry Watermelon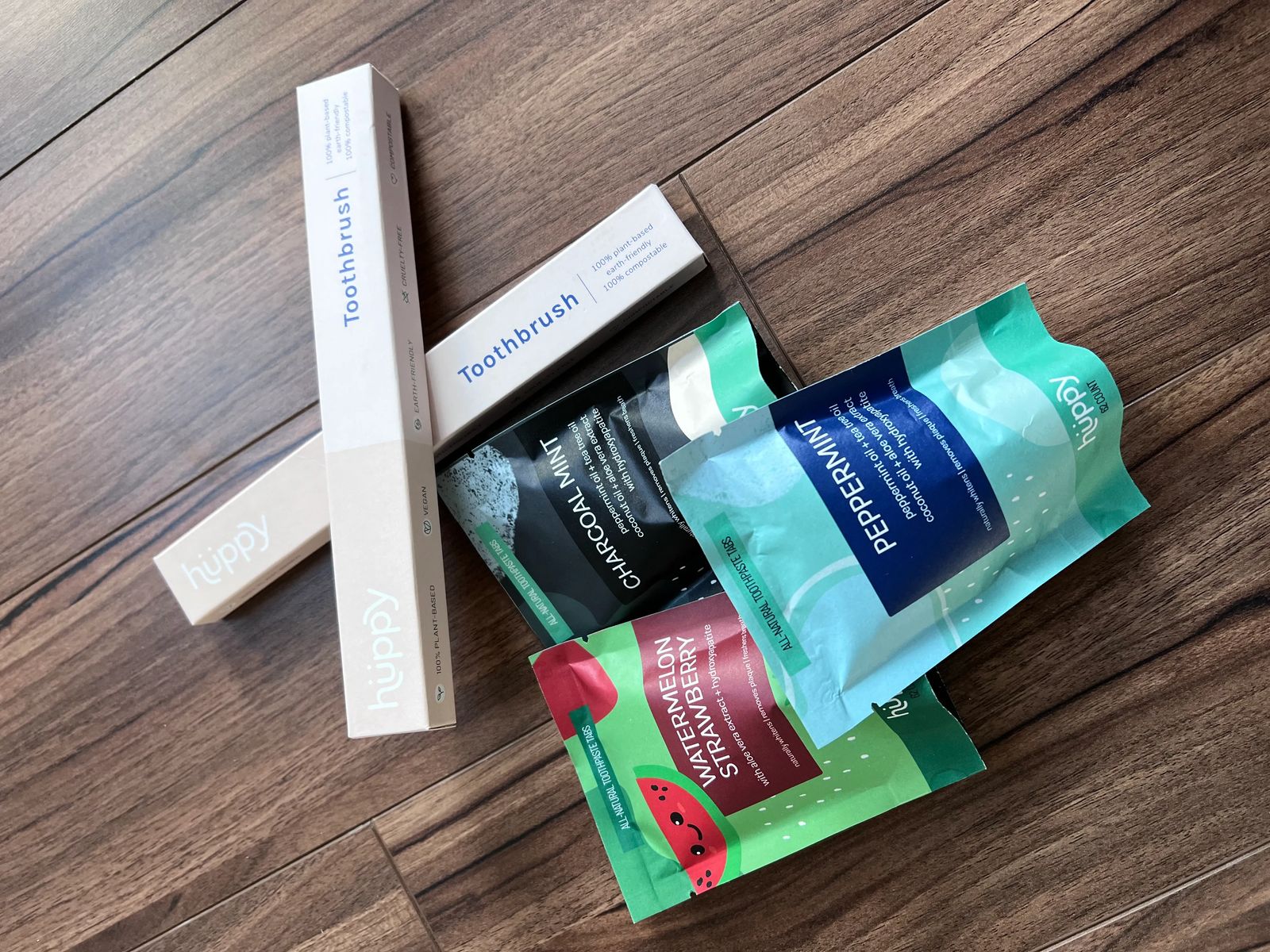 4. Buh-Bye Harsh Cleaning Chemicals
A good dish soap block paired with a sleek bamboo soap tray looks rustic and stylish on your countertop while eliminating bulky bottles full of harsh chemicals.
Keep your skin happy and your kitchen clean with kid-friendly products in your kitchen.
You can also opt for dish scrubbers with natural content rather than plastic and synthetic versions.
Frae Favorite: Fire Lake Soapery Kitchen Dish Soap Block - $18/bar, Bamboo Scrubber $10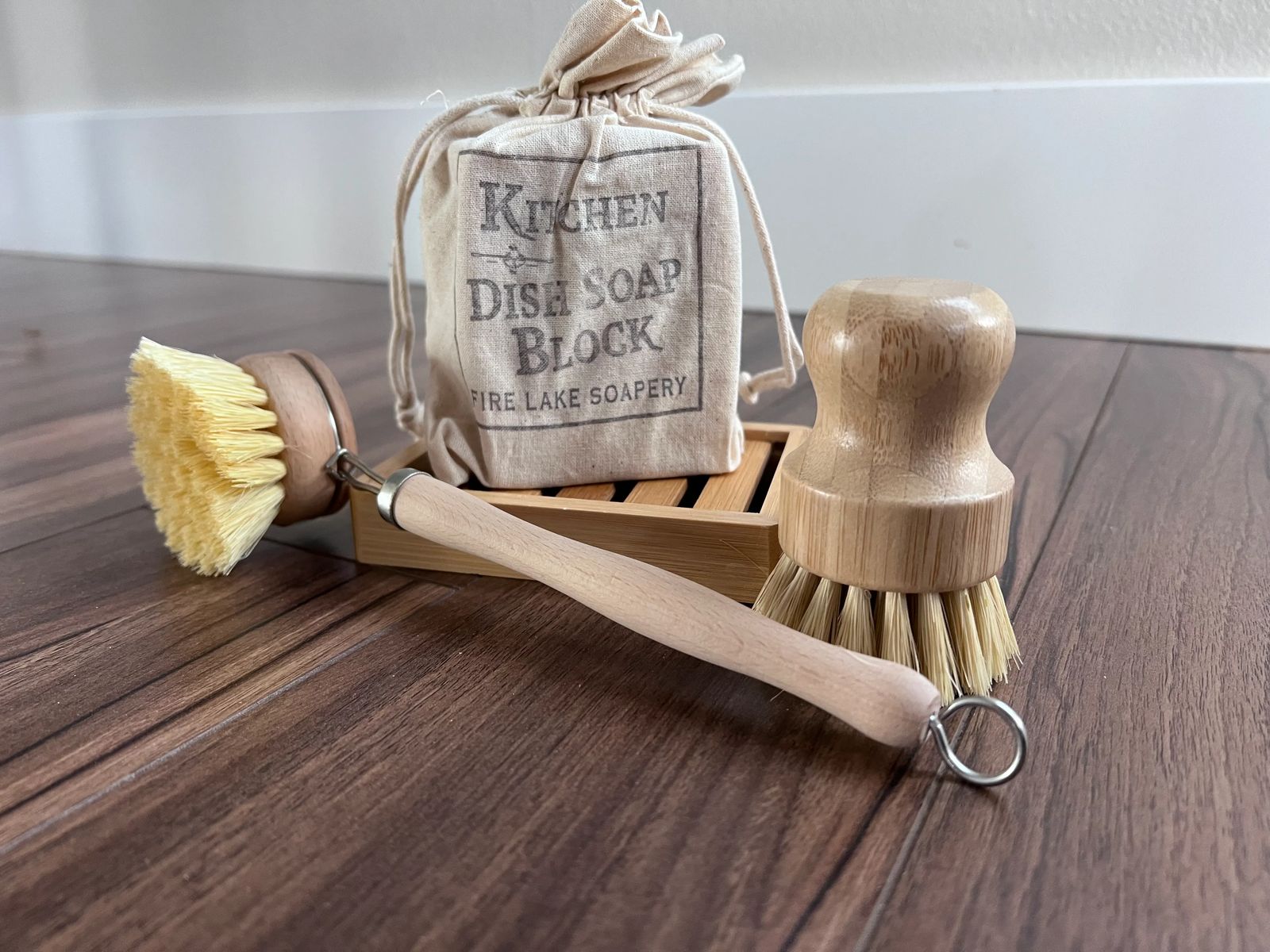 5. Simplify the Laundry Routine
Out with the giant jug of detergent and its messy pour spout.
Try using low waste laundry sheets, instead.
Reusable bottles are also a great way to reduce waste while saving money. Simply drop in a couple of our refill tabs, fill with water and you're ready to rock!
✨ Packaging is compostable ✨
Frae Favorite: Good Hands Laundry Detergent Sheets, Refillable Bottles, and Refill Tabs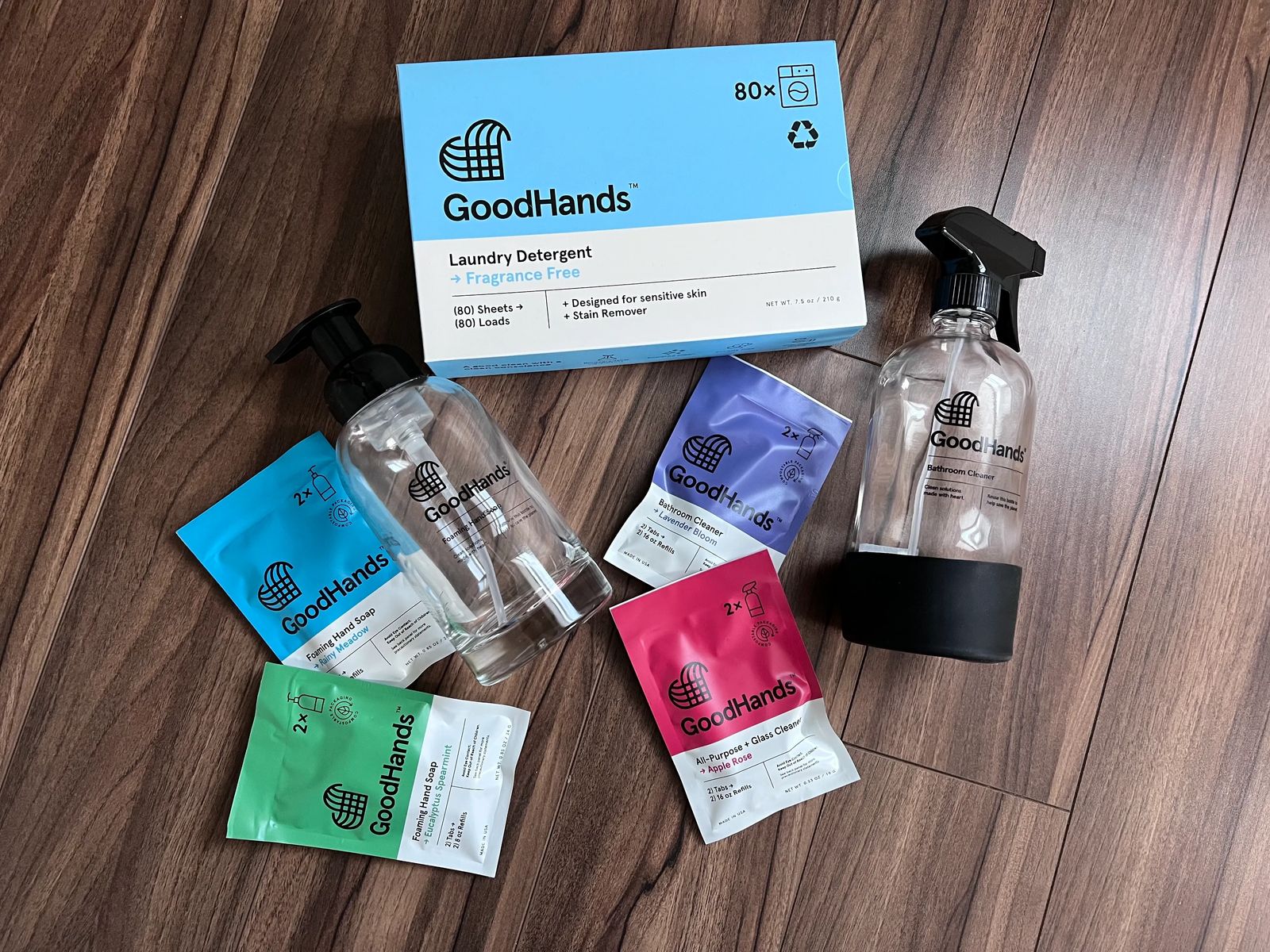 Here's more about Frae:
At Frae Everyday Goods, we focus on the origin of things and consider the journey they'll take. Each product we carry is intentionally curated to minimize the carbon footprint and help make a happier, healthier home for families.
Our goal is not perfection, but to make thoughtful choices easier every single day for local homes.
In the words of the great Maya Angelou "Do the best you can until you know better. Then when you know better, do better."
And, that's our goal.
Trying one of the products above doesn't mean you're married to it either! Come try ONE new thing and see what you think.
What will you try first?
What's to come: We're also offering workshops and community events, "Meet the Makers" programs, in-house personalized services, and so much more!
Come join us at our pop-up store at the Roots Garden Center at 2147 Poly Dr. Billings, MT 59102