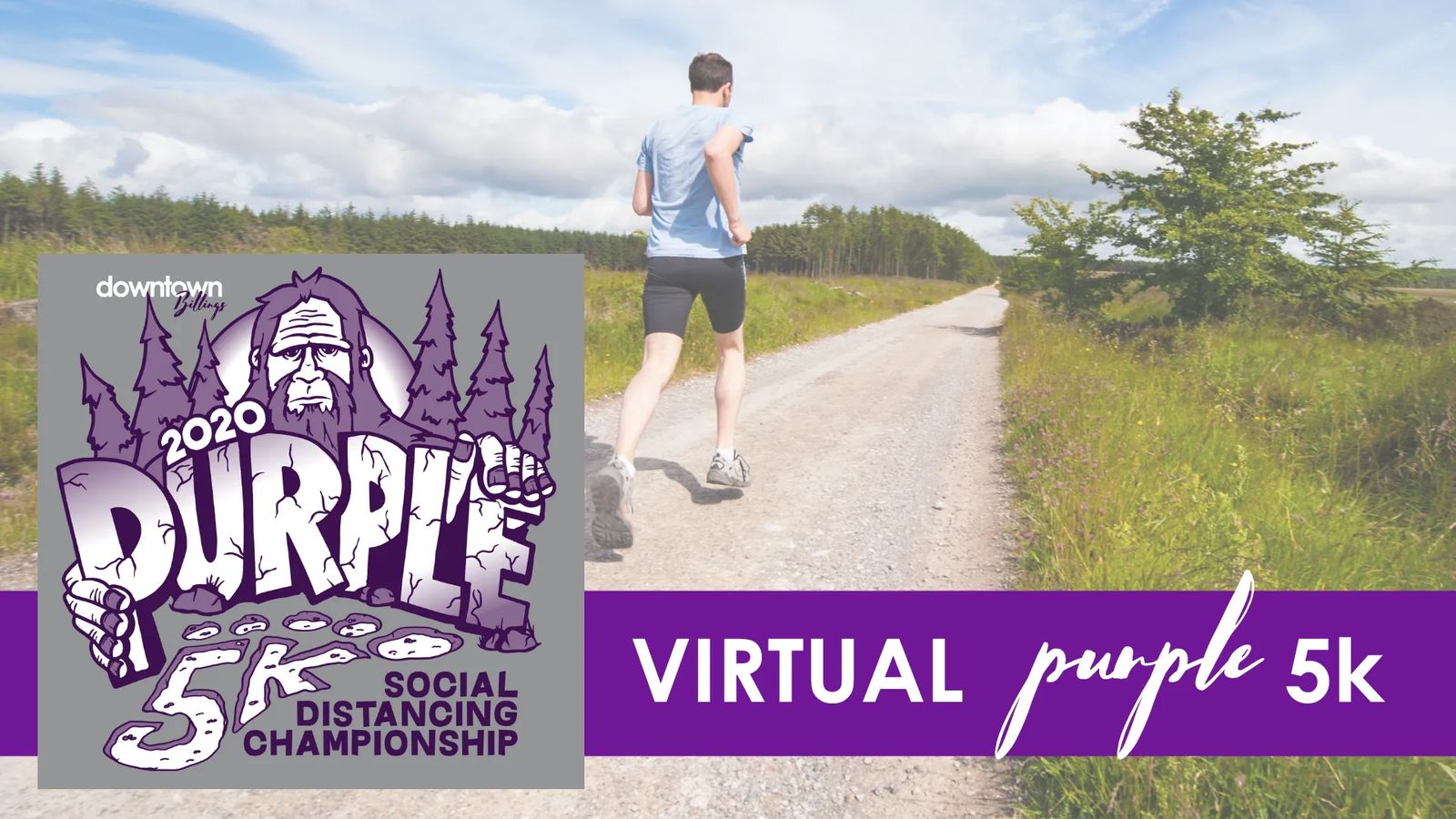 a benefit for spare change for real change
Downtown's nonprofit education, awareness, and granting program that works to end the cycles of homelessness, poverty, and addiction in Billings.
2020 has been a year unlike any other. Our annual spring Purple 5K run was postponed due to COVID-19 public health safety recommendations. Much like the rest of the events in 2020 the reschedule date has felt elusive, almost as elusive as the ultimate social distance champion himself, Bigfoot! In the interest of public safety, the decision was made to change the Purple 5K to a VIRTUAL format to continue to empower our community to be actively involved in the fight against homelessness, poverty, and addiction in our city. The DBA is following risk mitigation strategies outlined by the CDC in an effort to prevent further community transmission. Don't worry, this beloved event will be just as fun while we can maintain safety at a social distance! If you have already registered, your registration will be upheld for the rescheduled event.
We encourage you to take lots of pictures and post to social media platforms with the hashtag #purple5k in order to stay SOCIAL while remaining DISTANT. Stay safe, and we will see your pictures posted on September 26, 2020!