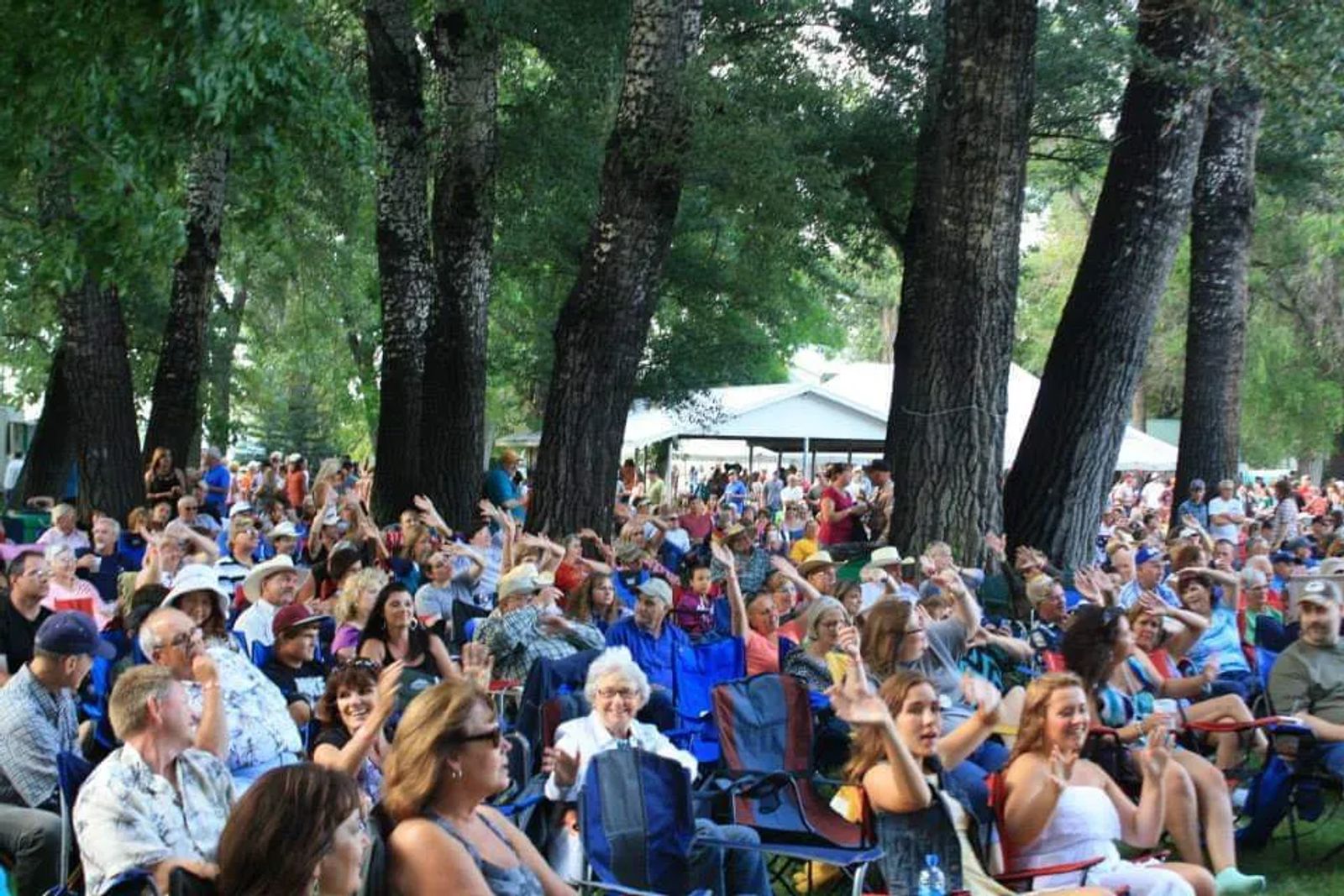 2020 Homesteader Days
LThe 56th Annual Homesteader Days event will kick off the evening of July 10th, 2020 with the Outdoor Concert event featuring Copper Mountain Band, Darryl Worley and The Bucky Beaver Ground Grippers. Gates open at 4:30 pm. Copper Mountain Band will open at 6:30 pm, followed by our main act Darryl Worley at 8:00 pm. The local favorite, The Bucky Beaver Ground Grippers, will entertain the crowd until 1 am.
The concert will be held in the beautiful, 7-acre Homesteader Park. There is lots of room, plenty of shade trees and a park full of nice folks and great music. It is open seating with access to a few bleachers and standing room. We recommend bringing your own lawn chairs if you would like a seat! All seating is first come, first serve! The park will be marked out so help concert goers ensure proper social distancing from non-household members. Standing will NOT be allowed in front of the concert stage. Dancing is discouraged with non-household members. Food and beverages available onsite. No coolers allowed. There is a security bag check at the gate and social distancing practices will be posted and enforced to ensure the safety of all who attend! Come to have fun, and plan to do so in a socially responsible manner. Please be patient with us as we work to ensure the safety of all workers and attendees. Concert goers assume all responsibility for their actions.
Advanced tickets are $35 and are available online at www.hplionsclub.org. They are available until July 9th or while supplies last. Buy your tickets early!!!
All tickets purchased the day of the concert will be $40. Tickets may also be purchased at the gate with cash or credit card on concert day if we have not reached maximum capacity at that time.
Kids 6 and under get in free. Please bring proof of purchase of your ticket for gate check-in. Preferred options are 1) Mobile check-in off of your phone or 2) Printed proof of purchase from ticket website. In the event that the event is forced to cancel due to restrictions outside of our control, all online tickets will be refunded back to you into the account used to purchase your ticket.
Event is hosted by HP Lion's and Lioness Clubs. Huntley Project Lions & Lioness Club is a local nonprofit organization supporting the local Huntley Project area through volunteer activities, scholarships and goodwill.
For more info visit www.hplionsclub.org.
2020 Homesteader Days
Friday, July 10, 2020
10:30 PM— 5:59 AMUTC