Yellowstone Valley Animal Shelter Presents "My Furry Valentine" Fundraiser featuring Dead Presleys @ The Pub Station Ballroom
All Ages/General Admission
6:30PM Doors/7:00PM Show
Tickets available at:
• https://ticketf.ly/2QBDpMz
• www.thepubstation.com
• Yellowstone Valley Animal Shelter (1735 Monad Rd)
• Pub Station Box Office…2502 First Avenue North(on the 25th Street side of the building)…Billings, MT (Mon-Fri 9AM to 5PM)
• Pub Station…2502 First Avenue North…Billings, MT (Mon-Sat 4PM to close)
• 1-877-987-6487
*******************
Come celebrate YVAS' 10-year anniversary! All proceeds go to the services they provide lost, injured and homeless pets, educating the public about animal welfare and the services they provide our community.
Featuring live music by the local band Dead Presleys, 50/50 Raffle and Silent Auction. General donations also accepted.
About Yellowstone Valley Animal Shelter:
Yellowstone Valley Animal Shelter is committed to the humane treatment of animals. We are considered an "open door" shelter. This means that we will turn no animal away that is from the city of Billings regardless of health, temperament or age. Because we understand that all animals come to us under the care and compassion of someone, we also are committed to the people involved in the care and welfare of these animals.
About Dead Presleys: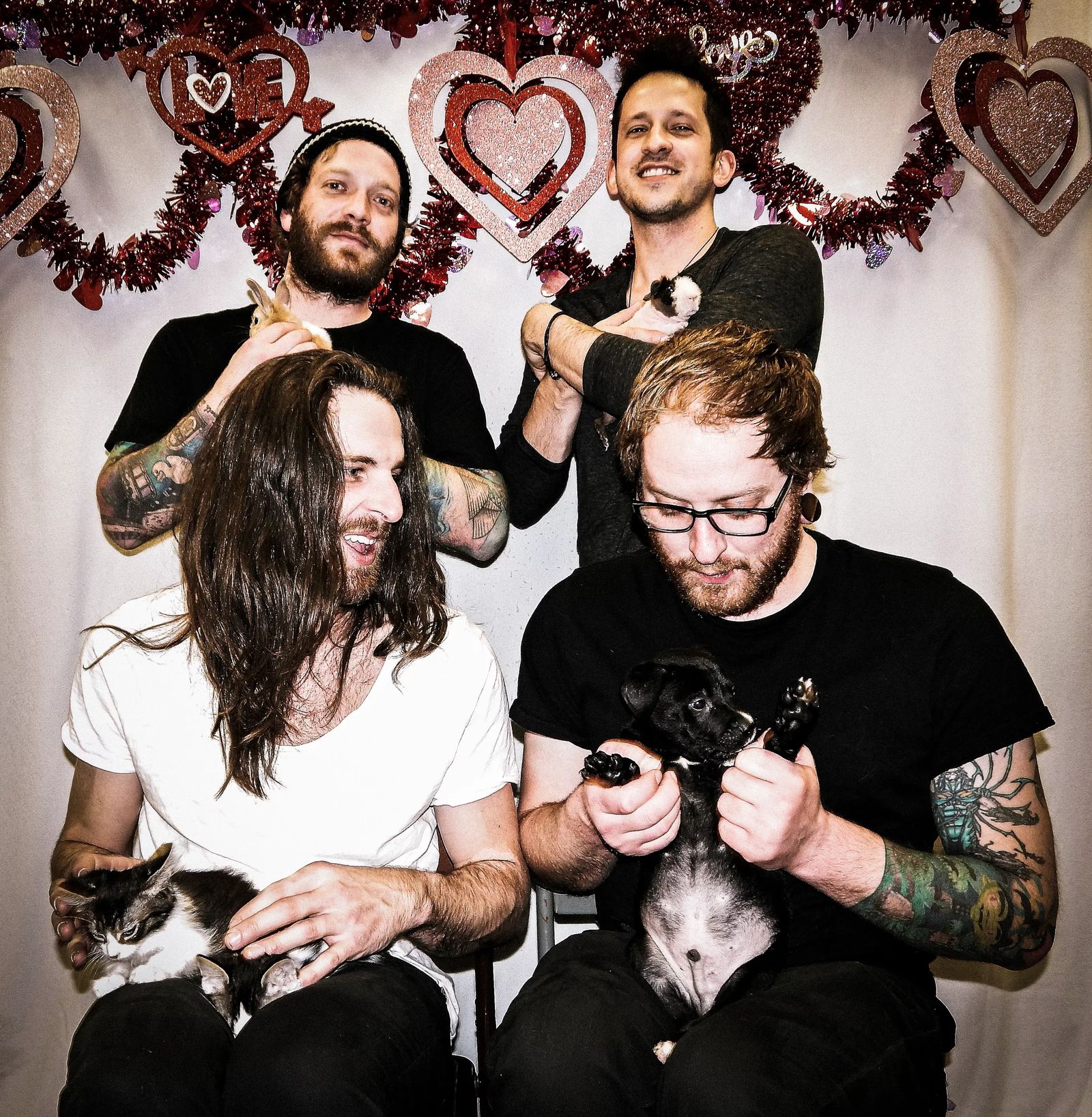 Dead Presleys are a rock n' roll band both in music and spirit. "Rock n' roll" can be a cop out for artists that don't want to pigeonhole themselves with a genre, but Dead Presleys believe they are rock n' roll through and through. They believe in big drums, ripping guitar solos, soulful vocals and driving bass. They believe in slow blues ballads. It's all part of the musical and emotional rollercoaster you take the audience.
The music comes first. Always. "Our motto is simple," says vocalist/guitarist Kerry Sherman, "serve the song. Whatever it takes to make the song great, whether that's going simple or more complex with arrangements. Whatever it takes. If you take care of the music first, the rest comes easy." While they take the music seriously, they're loose with everything else, making for a fun, adrenaline-filled live show. After all, it's rock n' roll.
With a style that's been called "The Black Keys meets Kings of Leon meets Foo Fighters", Dead Presleys are a versatile and energetic group of musicians that continue to grow and push boundaries.
Since releasing their debut album 'Muses' in 2017, Sherman, drummer Colton Gabel, lead guitarist Tyler Cook and bassist Zachary Reiter continue to play bigger shows on bigger stages, including opening for 90's Alternative rock icons Gin Blossoms, The Runaway's Lita Ford, a spot on 2018's Magic City Blues Fest, headlining Butte, Montana's Famous St. Patrick's Day Parade, several headlining shows at Billings' Pub Station Taproom and Concert Hall and slots on the main stage of Evel Knievel Days, Original Festival and Wild West Music Fest.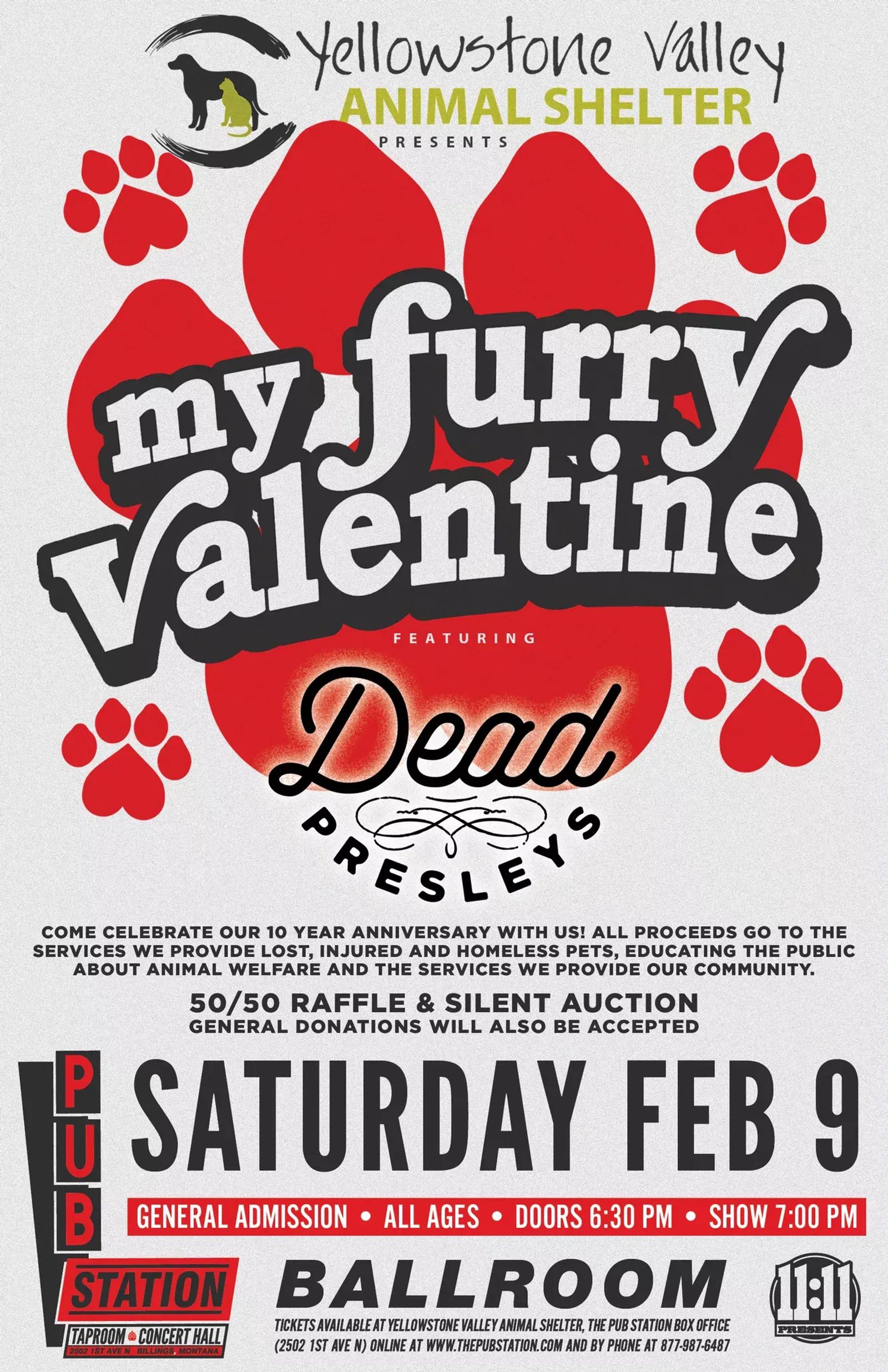 Dates and Times
Saturday, February 9, 2019 – 7:00 PM