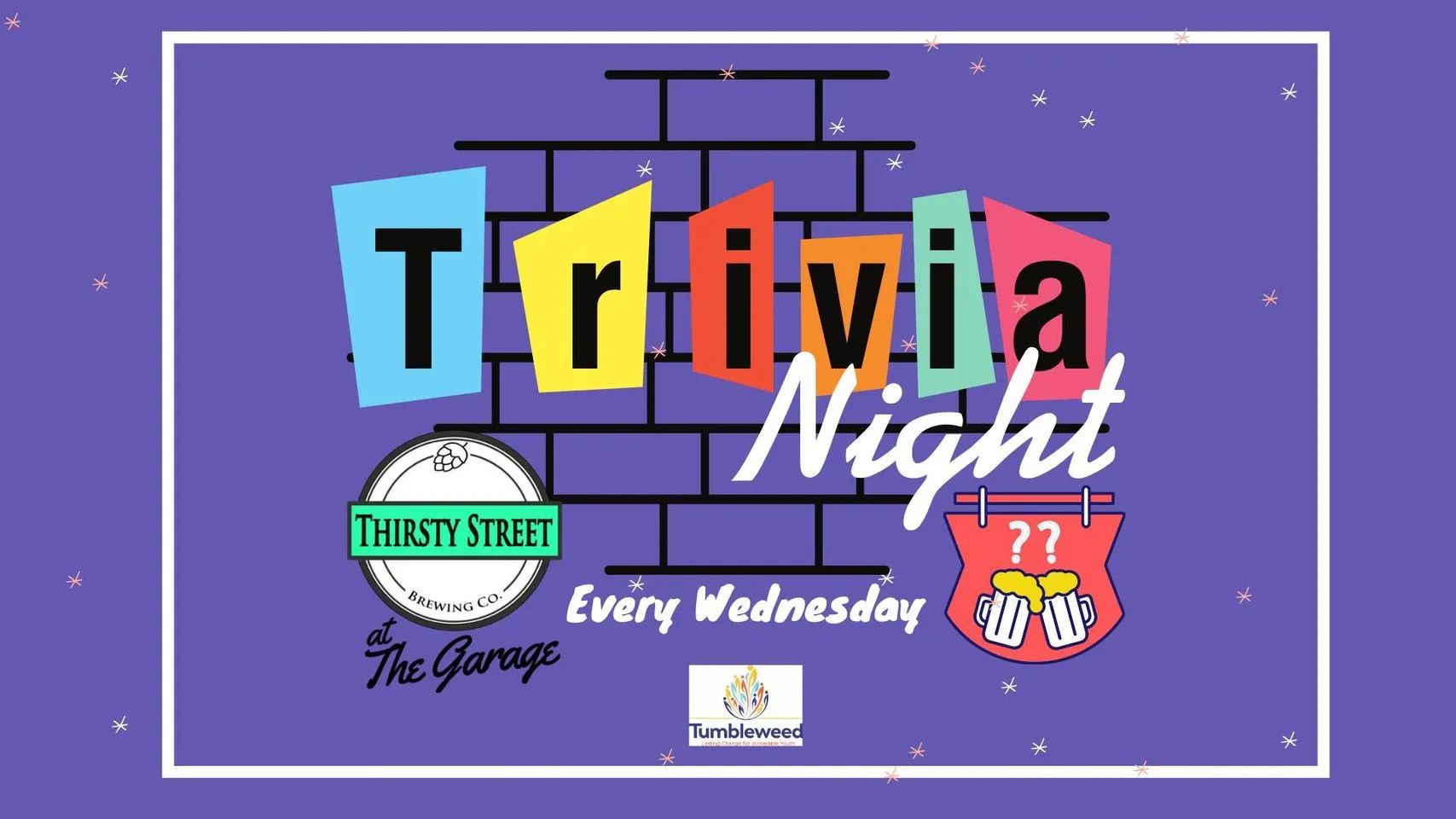 Trivia Night at The Garage 2022
Wednesdays 2022 at 6:00 PM
FREE trivia! Come test your collection of random knowledge and have a drink with friends! Prizes for the top two teams!
Teams up to six players.
Plus! Every other week, the game will be benefiting Tumbleweed-a non-profit, community-based agency, founded in 1976, which provides services to runaway, homeless, and vulnerable youth.