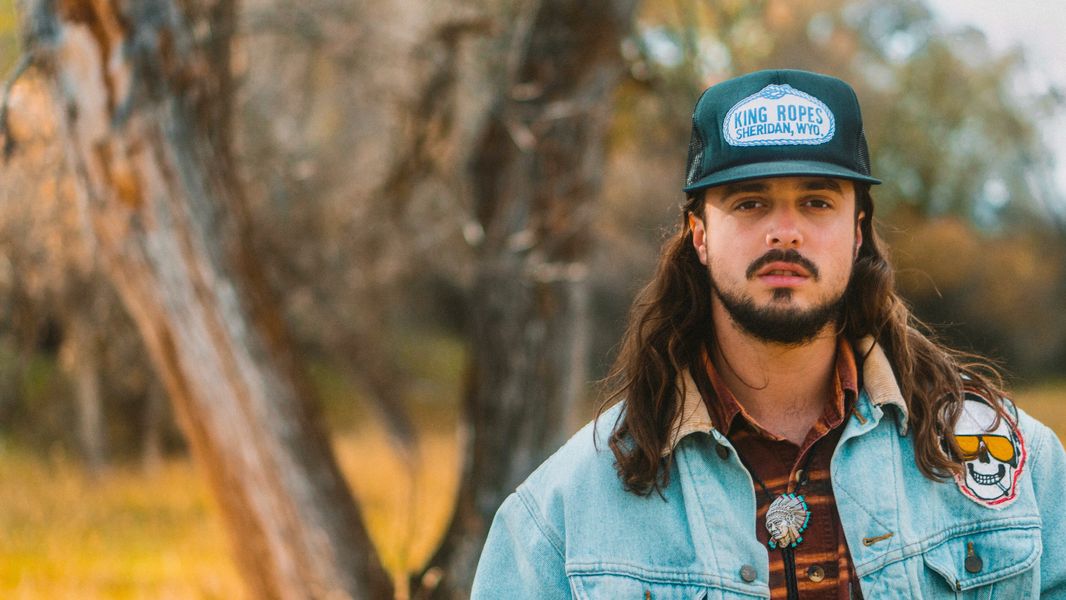 Pub Station Presents: Ian Munsick, Kasey Tyndall
Pub Station Presents
Ian Munsick, Kasey Tyndall
Friday, June 19, 2020
Pub Station Ballroom (2502 First Avenue North, Billings, MT 59101)
General Admission/All Ages
9:30PM Doors/10PM Show
$16 Advance/Day of Show
Ticket price does not include Etix service fee(s). Service fees(s) vary by purchase method and are applied at checkout.
Ian​​Munsick's​ ​musical​ ​capability​ ​and​ ​potential​ ​aren't​ ​all​ ​that​​different​ ​from​ ​the​ ​ranch​ ​in​ ​Sheridan​, ​WY​ ​where​ ​he​ ​grew​​up.​ ​As​ ​the​ ​youngest​ ​of​ ​three​ ​brothers​ ​in​ ​an exceptionally​​musical​ ​family,​ ​Ian's​ ​upbringing​ ​was​ ​a​ ​mix​ ​of​ ​working​​cattle​ ​and​ ​working​ ​crowds with​ ​the​ ​family​ ​band,​ ​"The​ ​Munsick​​Boys."​ ​​ ​Surrounded​ ​by​ ​music​ ​from​ ​his​ ​earliest​ ​days,​ ​at​ ​age 10​ ​he​ ​joined​ ​the​ ​family​ ​band​ ​on​ ​stage​ ​for​ ​the​ ​first​ ​time​​as​ ​a​ ​vocalist​ ​and​ ​guitar​ ​player. Throughout​ ​his​ ​childhood,​ ​he​​kept​ ​adding​ ​more​ ​instruments​ ​to​ ​his​ ​repertoire​.​ ​Ian's​ ​first​​passageway​ ​into​ ​songwriting​ ​came​ ​in​ ​the​ ​form​ ​of​ ​hip​ ​hop​​verses and​ ​hooks​ ​he​ ​wrote​ ​as​ ​a​ ​newly​ ​transplanted​ ​high​​schooler​ ​in​ ​Colorado​ ​Springs,​ ​CO.
Listening​ ​to​ ​Ian's​ ​music​ ​today,​ ​you'll​ ​hear​ ​his​ ​appreciation​​for​ ​innovation​ ​and​ ​his​ ​insatiable passion​ ​to​ ​express​ ​himself​​as​ ​an​ ​artist.​ ​Ian's​ ​not​ ​afraid​ ​to​ ​try​ ​out​ ​a​ ​new​ ​sound,​​idea​ ​(or​ ​outfit) and​ ​it's​ ​made​ ​him​ ​stand​ ​out​ ​in​ ​the​ ​best​​way​ ​possible.​ ​If​ ​you​ ​find​ ​a​ ​lyric​ ​you​ ​can't​ ​relate​ ​to,​​you'll be​ ​able​ ​to​ ​picture​ ​the​ ​person​ ​that​ ​could.​ ​Take​ ​Ian's​​first​ ​single​ ​"Horses​ ​Are​ ​Faster"​... Pairing​ ​​ ​descriptive​​imagery​ ​with​ ​a​ ​dreamy​ ​chorus​ ​melody,​ ​all​ ​flared​ ​with​ ​a​​twang,​ ​the song​ ​embodies​ ​Ian's​ ​artistic​ ​style.​ ​Ian​ ​keeps​ ​it​​creative,​ ​catchy​ ​and​ ​country​ ​enough​ ​for​ ​you​ ​to know​ ​he's​​seen​ ​the​ ​sun​ ​set​ ​on​ ​an​ ​open​ ​pasture​ ​(and​ ​he​ ​liked​ ​it).
After​ ​moving​ ​to​ ​Nashville​ ​in​ ​2013,​ ​Ian​ ​completed​ ​degrees​ ​in​​songwriting​ ​and​ ​music​ ​business and​ ​is​ ​making​ ​a​ ​name​ ​for​​himself​ ​as​ ​an​ ​instrumentalist​ ​and​ ​solo​ ​artist continuing to call​​Music​ ​City home​ ​today.​ ​Ian​ has recently released an acoustic EP​, was the only artist to have two songs in the top finalist for the NSCI/CMT songwriting competition & has been playing​ ​in​ ​venues​ ​from Tennessee​​to​ ​Tongue​ ​River.
Tickets available at thepubstation.com, Pub Station Box Office (2502 First Avenue North), or by calling (919) 653 - 0443
Pub Station Presents: Ian Munsick, Kasey Tyndall
Saturday, June 20, 2020
3:30 AM— 5:30 AMUTC