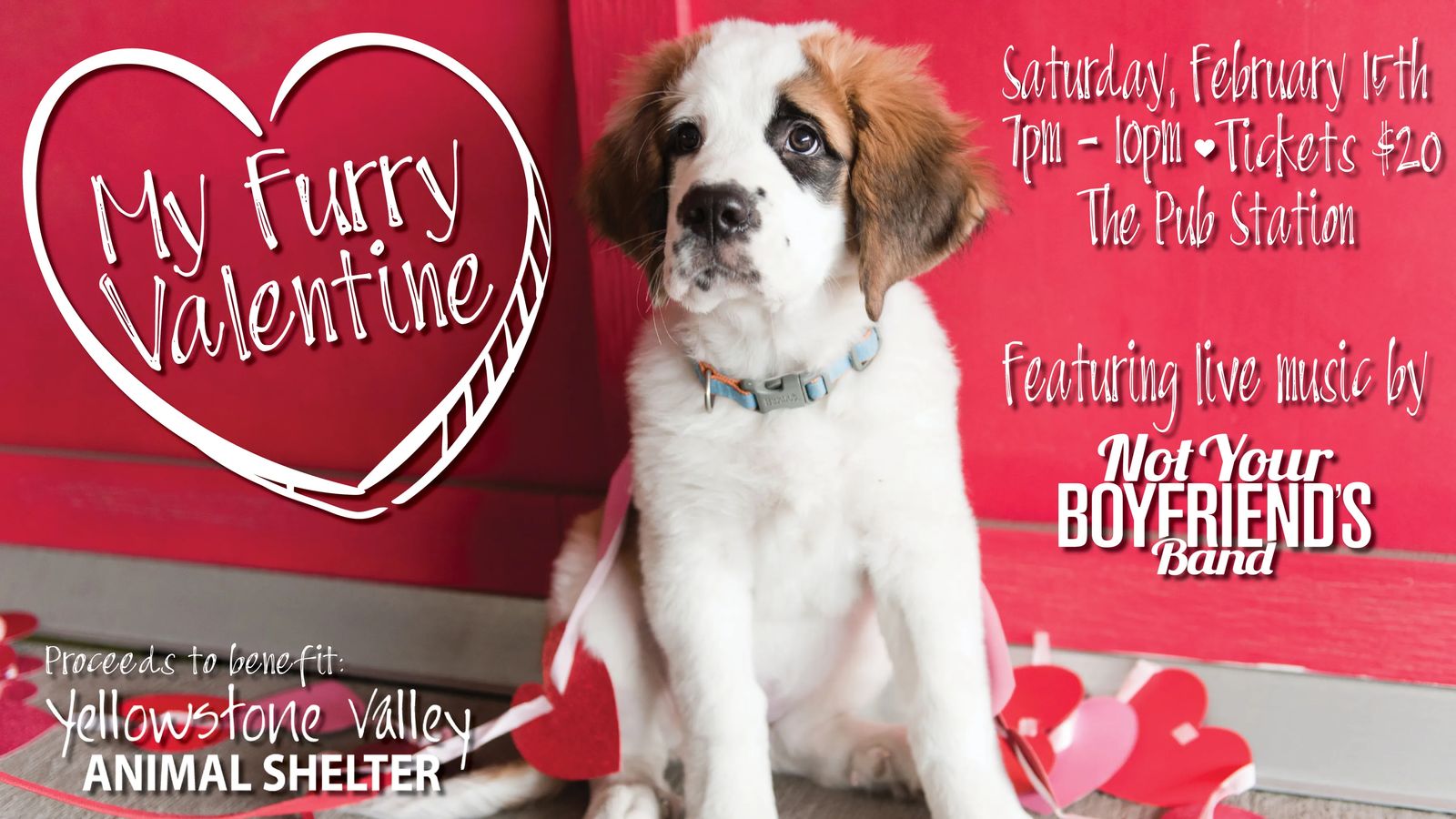 My Furry Valentine at The Pub Station
Mark your calendars and help us celebrate the Yellowstone Valley Animal Shelter's fourth annual My Furry Valentine Fundraiser on Saturday, February 15th from 7-10 PM at the Pub Station Ballroom.
My Furry Valentine is a laid-back event where animal lovers of all ages can have fun while supporting the shelter. The event will include a photo booth by Miranda Murdock Photography, food & drinks, silent auction items, a 50/50 raffle, and Not Your Boyfriend's Band will be playing live!
Tickets are $20 and can be purchased at the Yellowstone Valley Animal Shelter, the Pub Station Box Office, or online (see YVAS's Facebook page). All proceeds from this event go directly towards the care of our animals.
My Furry Valentine at The Pub Station
Sunday, February 16, 2020
2:00 AM— 5:00 AMUTC