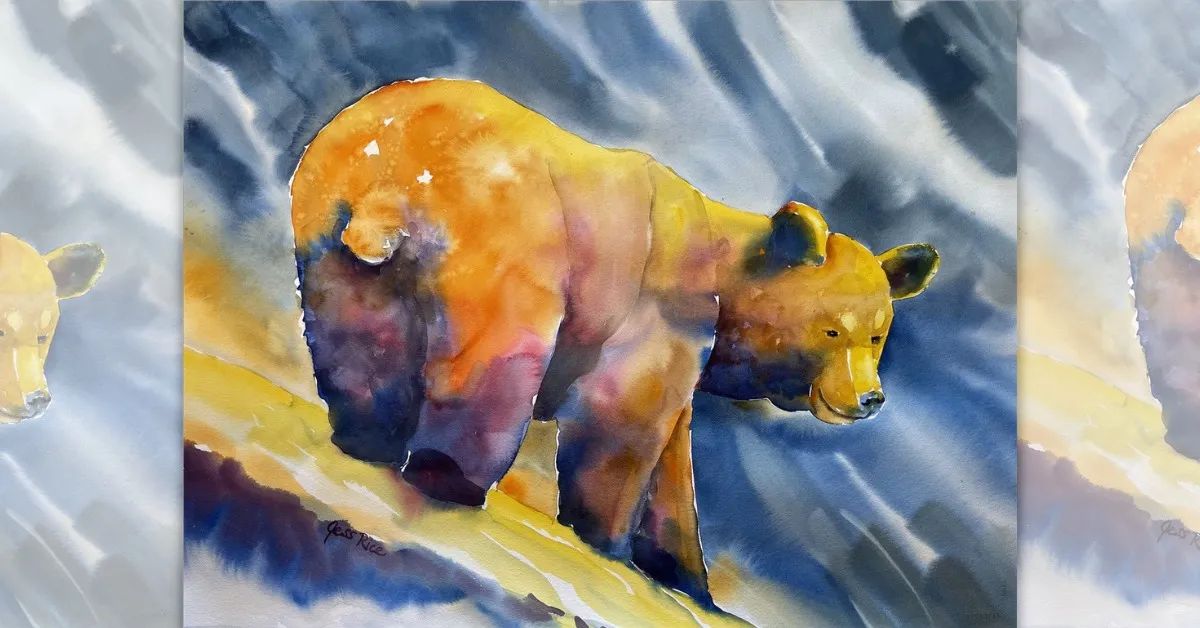 Loose and Wild Bears with Jess Rice
sept 20, 2023 at 6:00 PM
In this online class we will be trying something a little different. All students will gather at the Crooked Line Studio to paint, but I will be live online walking through the paintings step-by-step, you'll be able to paint right along with me. We will have cameras set up so I can see everyone working plus a separate camera where you can get individual help with your paintings. All supplies will be handled by Crooked Line Studio, and someone will be there to assist you in getting set up.
In this class we will be painting very loose, colorful bears and as we paint you will learn how to keep your paintings fresh and lively looking by using big brushes and lots of pigment and water. I will have a drawing ready for you to trace or you can bring your own drawing if you'd like.
Watercolors are such a fun medium to work with because they do a lot of the work for you. As we paint you will learn how to leave the whites of your paper showing through, negative painting and how to master brush strokes. But above all else, how to keep your painting fresh looking!