Live Entertainment at Moss Mansion's Spring Fest
30th Annual Spring Fest at the Moss Mansion, Saturday, June 2nd!
Live Entertainment All Day!
Enjoy artist demonstrations and lively musical acts throughout Spring Fest on Saturday June 2nd. Featured acts include:
Song Dog Serenade ( To Play 10AM on Moss Mansion's Veranda)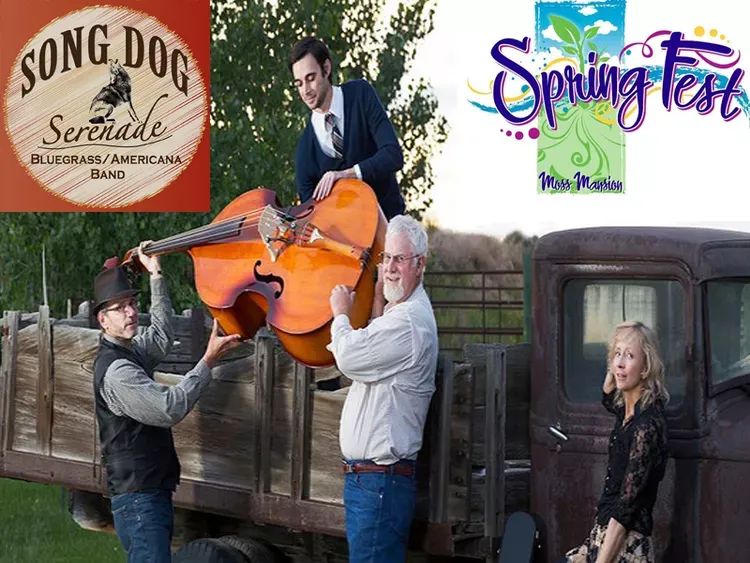 About Song Dog Serenade:
Song Dog Serenade formed in the Fall of 2012 to perform for a Bluegrass Showcase. From those first few song selections, their repertoire has grown into a long list of songs. You will want to hear their tight harmonies and experience their musicianship.
Scott Moore - guitar and vocals, Nate Smallwood - mandolin and vocals, Paddy Moore, upright bass and vocals, Mike Blohm - banjo, Dobro and vocals. Which adds up to a lot of good sounding music y'all!
Also playing on the Veranda:
Grace Tanner, Harpist ( 8:45AM)
About Grace : "My name is Grace Tanner, and I've been playing the harp for 11 years. I just got accepted into the Harp Performance major program at Brigham Young University. I have played at various events around Billings including the Festival of Trees and the Moss Mansion Candlelight Christmas Tours. "
West Urbaniak (11:30 AM)
Ellen and the Old School (1:00PM)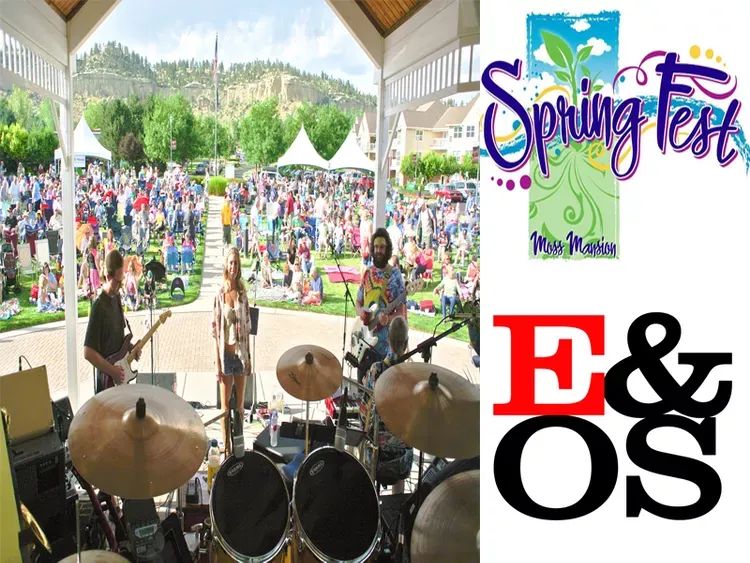 About Ellen & The Old School:
Ellen and the Old School have been playing at such venues as the Garage, Yellowstone Cellars, the St. John's Concert Series, and elsewhere since 2012. Their repertoire is very eclectic, playing rock, soul, reggae, and country from the 1960s to today: from Janis Joplin to George Strait, the Jackson 5 to Brandi Carlile, the Beatles to Franz Ferdinand, the Pistol Annies to Jefferson Airplane, UB40 to David Bowie and Queen.
Current members are Ellen Buer (lead vocals), Scot Ninnemann (guitar, vocals), Brendan Fox (bass, guitar), Mark Moak (drums, percussion).
Dennis Nettiksimmons (3:00PM)
There will also be live entertainment on Moss Mansion's Driveway 9AM to 2PM and in the courtyard.
Including Ben Mckee (12:00PM in the Courtyard)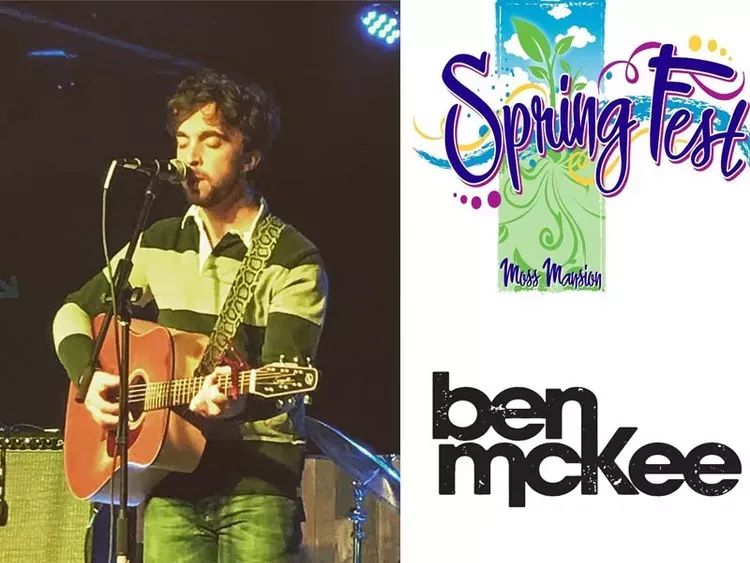 About Ben Mckee:
Inspired by his upbringing in the Appalachian foothills outside Philadelphia, Pennsylvania, the music of singer-songwriter Ben McKee bears the influence of the east coast's musical diversity blended with the rich traditional vibrations of America's plains.
After playing in several groups throughout his career, most recently the Billings, Montana-based band Mister Afternoon, the methodology of Ben's songwriting and performing turned to an approach of intimacy and storytelling. His themes explore human nature through wit and poetry, empowered by a spirited imagination, and expressed with unconditional sincerity.
Cruising the Rocky Mountain region in pursuit of new audiences, Ben is now in the process of recording his debut EP through Smiling Dog Records. Stay in touch for upcoming releases and live music dates.
Here is the Full Schedule:
On the Veranda:
8:45 am – Grace Tanner, Harpist
10:00 am – Song Dog Serenade
11:30 am – Wes Urbaniak
1:00 pm – Ellen and the Old School
3:00 pm – Dennis Nettiksimmons
On the Driveway:
9:15 am – Sky Studio Bellydancers
10:00 am – Claddagh Academy of Irish Dancers
11:00 am – Gene Allen & Friends
12:00 pm – Pound and Oula Fitness
1:00 pm – Wildwood Cloggers
2:00 pm – Rimview Dance Studio
In the Courtyard:
8:30 am – Russ Engesser
9:30 am – Russ Engesser
11:00 am – Paul Mehlhaff
12:00 pm – Ben McKee
1:00 pm – Chris McConnell
3:00 pm – Lindsey Jacobsen
For More information visit: