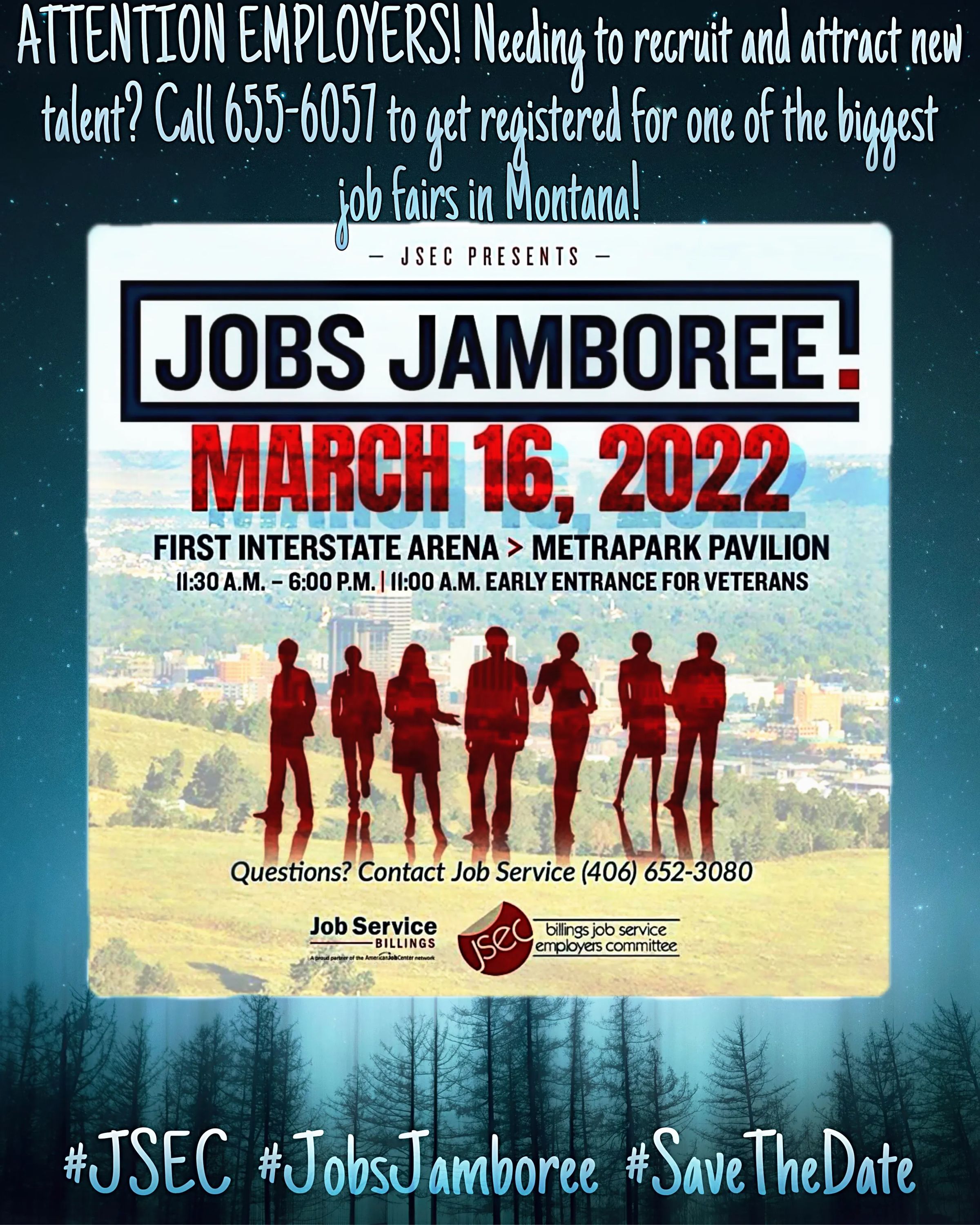 Jobs Jamboree 2022
mar 16, 2022 at 11:30 AM
March 16th , 2022 - MetraPark Pavilion
Mark your calendars! This is your time to interview over 100 employers and discover which company is a perfect fit for you.
Nearly every industry across Montana will be there! This includes positions for entry-level, apprenticeships, internships and career professionals.
The Jobs Jamboree has 30 years of connecting seekers with the right company.
NO COST for Seekers to attend
Are you currently employed or in transition? This is a perfect opportunity to find a career that fits your lifestyle and professional goals!
Find your next job, your second job or part-time job at the JOBS JAMBOREE
Retirees, seasonal workers, college students, parents who want to get back in the workforce, THIS IS FOR YOU!!!
Come dressed to impress, ready to engage and wear your bright smile! Your resume or letter of interest might be helpful.
If you are an employer and did not get a chance to register this year, come down and see us.
Mobile Vet bus is onsite for Veterans, Guard, Reserves and their families
*Call your friendly Job Service Billings staff for details and how to be prepared. 406-652-3080.