Commuter Challenge Kickoff Party!
Jun 1, 2021 at 5:00 PM
Celebrate the Commuter Challenge at Pioneer Park with free ice cream, slow bike races, corn toss, and tours of the upcoming bicycle boulevard! Food truck Tup Tim Thai will be on site so you can purchase a delicious dinner. There will be easy registration for the Commuter Challenge and Heart and Sole Run.
We will be near the Zimmerman Center on the west side of Pioneer Park just off of Virginia Ln.
It has been a long year and we all deserve a party! Bring your friends and family and let's celebrate together!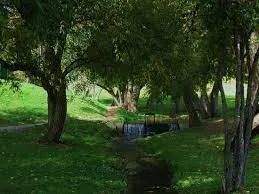 Pioneer Park
301 Parkhill Dr, Billings, MT 59101
Invalid DateTime
Invalid DateTime